Join Craig Jeffery of Strategic Treasurer and Benjamin Campbell of Capital Advisors Group as they cover high-level highlights from the recent Liquidity Risk survey.
Liquidity Risk: Survey Results Webinar
Date:     Tuesday, January 21, 2020
Time:     2:00-3:00 PM EST
Where:  This is an online event.

This survey results webinar will cover a wide range of topics and trends on liquidity risk mitigation practices. As one of our oldest running surveys, we are able to provide valuable year-over-year data that shows major and minor shifts in corporate risk mitigation strategies and predict future trends. Join us as we take a look at how macroeconomic changes and new regulations continue to impact all treasury professionals as they approach business decisions.
1.2 CTP and FP&A re-certification credits will be given for attendance to this live webinar.
Download the webinar deck here:
You may also be interested in: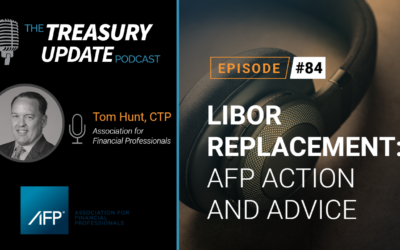 LIBOR will sunset after 2021 as the most widely used base rate across the world. Host Craig Jeffery joins Tom Hunt, CTP Director of Treasury Services at the Association for Financial Professionals to discuss their action and advice on LIBOR replacement. They share valuable insights on how this change is having a massive impact on companies around the globe. Listen into the discussion to learn how AFP is helping companies know what is happening, when that impacts them, and how to successfully prepare.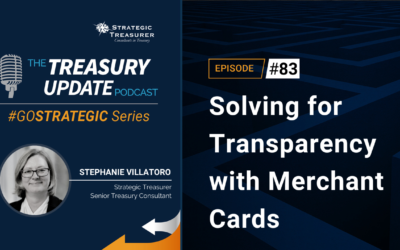 On part 3 of the #GoStrategic series, Host Craig Jeffery talks with Senior Treasury Consultant Stephanie Villatoro on the challenges of merchant card processing. They discuss why transparency to the fees are often misunderstood resulting in overlooked payments. Listen in and learn what you and your organization should look out for using this revenue collection stream.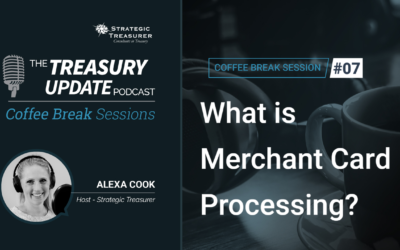 What is Merchant Card Processing? Coffee Break Session Host Alexa Cook joins Stephanie Villatoro, Senior Consultant at Strategic Treasurer to discuss Merchant Card Processing. They provide profitable insights into the overall structure of merchant card processing and why merchant cards could be beneficial to organizations. Tune-in and enjoy these bite-size conversations every first and third Thursday of the month.