Complete the form below to receive two survey reports and an eBook.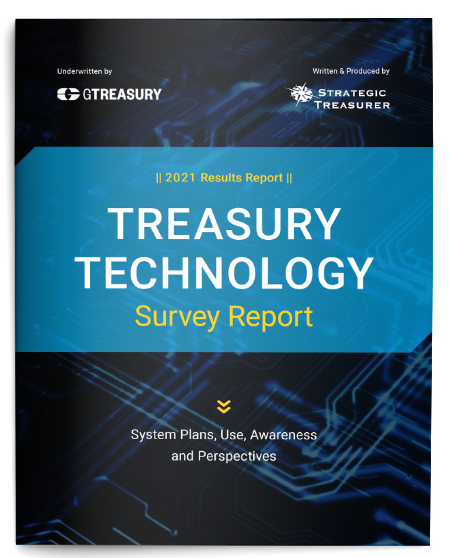 2021 Treasury Technology Survey Report
Strategic Treasurer and GTreasury are proud to present the findings from the Treasury Technology Survey with data from over 250 respondents operating primarily across North America and Europe. This annual study polls treasury and finance professionals on their views regarding the technology drivers and challenges and system plans, use, and needs.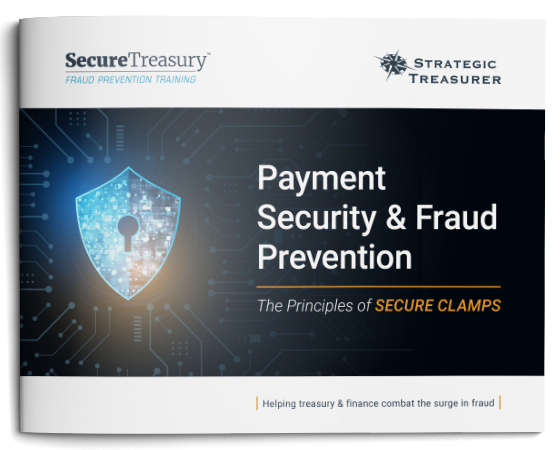 Payment Security & Fraud Prevention: The Principles of SECURE CLAMPS
This book brings you twelve payment security principles, distilled from one portion of Strategic Treasurer's SecureTreasury™ course. The cores of these twelve foundational principles for securing your payment processes remain consistent amidst constantly evolving threats and leading practices.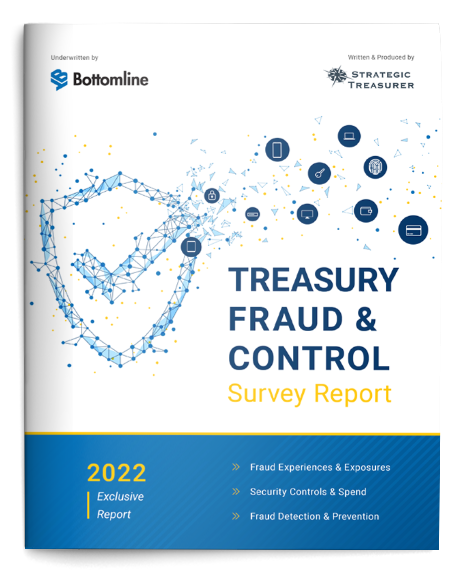 2022 Treasury Fraud & Controls Survey Report
This year, as it has become a bigger issue worldwide, we discover how your experiences and practices have changed. Has your security framework been strengthened? Or are you still doing the same things, hoping you're not one of the many corporates who will suffer a loss from fraud in the next year?
After hitting the submit button, you will receive an email with these assets within 5 minutes. If you encounter any issues with this form, please contact our team.
Participate in our current market research