Protecting Payments Webinar – Oklahoma AFP
Date:     Thursday, June 4, 2020
Times:   11:00 AM – 12:00 PM CT
Where:  This is an online event.
This webinar has passed. Watch the replay below!
If you encounter any issues with registration or during the webinar, please contact
our team. 
It can take a few minutes for the confirmation email to come through.
You may also be interested in: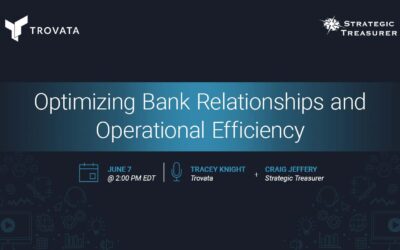 In this webinar, Tracey Knight, the VP of Client Success at Trovata, and Craig Jeffery, Managing Partner of Strategic Treasurer, will discuss strategies and methods you can use to streamline bank account management, optimizing both relationships and operational activity in the face of complexity and growth. By leveraging automation technology to consolidate cash balances and transactions into a unified platform, your treasury can achieve greater operational efficiency and understanding of cash flows while better allocating spend.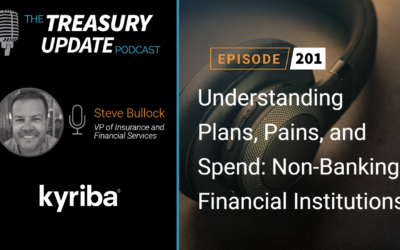 Seeking to understand the priorities, plans, and activities that financial institutions are focused on? On today's podcast, host Craig Jeffery is joined by Steve Bullock, Vice President of Insurance and Financial Services at Kyriba, to discuss results from the 2022 Non-Banking Financial Institutions (NBFI) Survey. Topics of discussion center around technology, plans to spend, pain points, and more.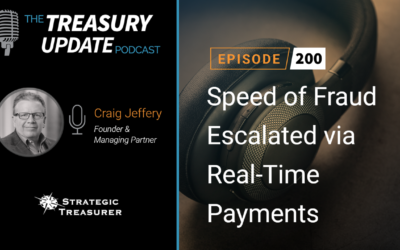 We are moving into a world of real-time payments. Criminals are adapting and using these new developments to facilitate fraudulent transfers before they're detected and stopped. In this episode, Nicki Gillispie and Craig Jeffery of Strategic Treasurer discuss this rapidly growing issue as well as some of the long-term effects and influence of a permanent work-from-home environment.