Reducing the Pain of Payments
Analyzing Primary Payment Challenges and How to Overcome Them
What's Inside?
» Treasury's Primary Payment Responsibilities
» What are Treasury's Primary Payment Pain Points?
» Optimizing Payments: Enhancing Security, Control, Compliance, & Efficiency
» Overcoming Obstacles Via Upgraded Technology
» A Look Forward: Where Are Payments Headed?
» Treasury Action Items & Next Steps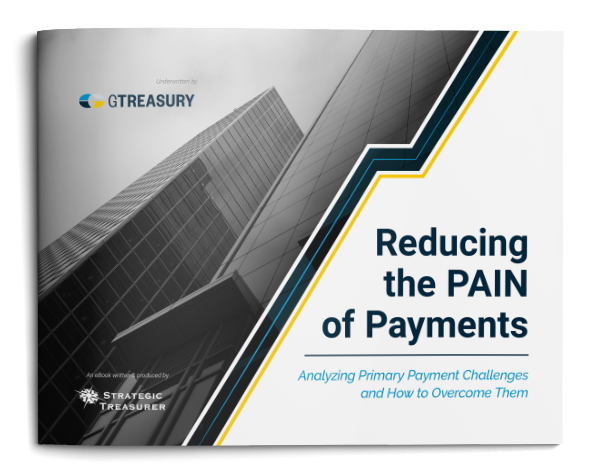 This eBook provides an extended look into the primary challenges associated with treasury's B2B payment operations, including what is causing these challenges and how they are evolving over time. This resource also offers insight to the leading solutions and techniques available today for overcoming these challenges and maximizing efficiency across B2B payments workflows and procedures.
Request a copy today for complete coverage and commentary on today's payments landscape.
Please fill out the form below to request your copy of the eBook.
If you encounter any issues with reserving your copy of the guide, please contact our team. It can take a few minutes for the confirmation email to come through.