THE RISK ENVIRONMENT FACED BY ORGANIZATIONS IS DIVERSE AND SIGNIFICANT
Running Corporate Treasury in an Environment of Elevated Risks
The elevated and continually increasing expectations placed on treasury in treasury intensive organizations must be addressed.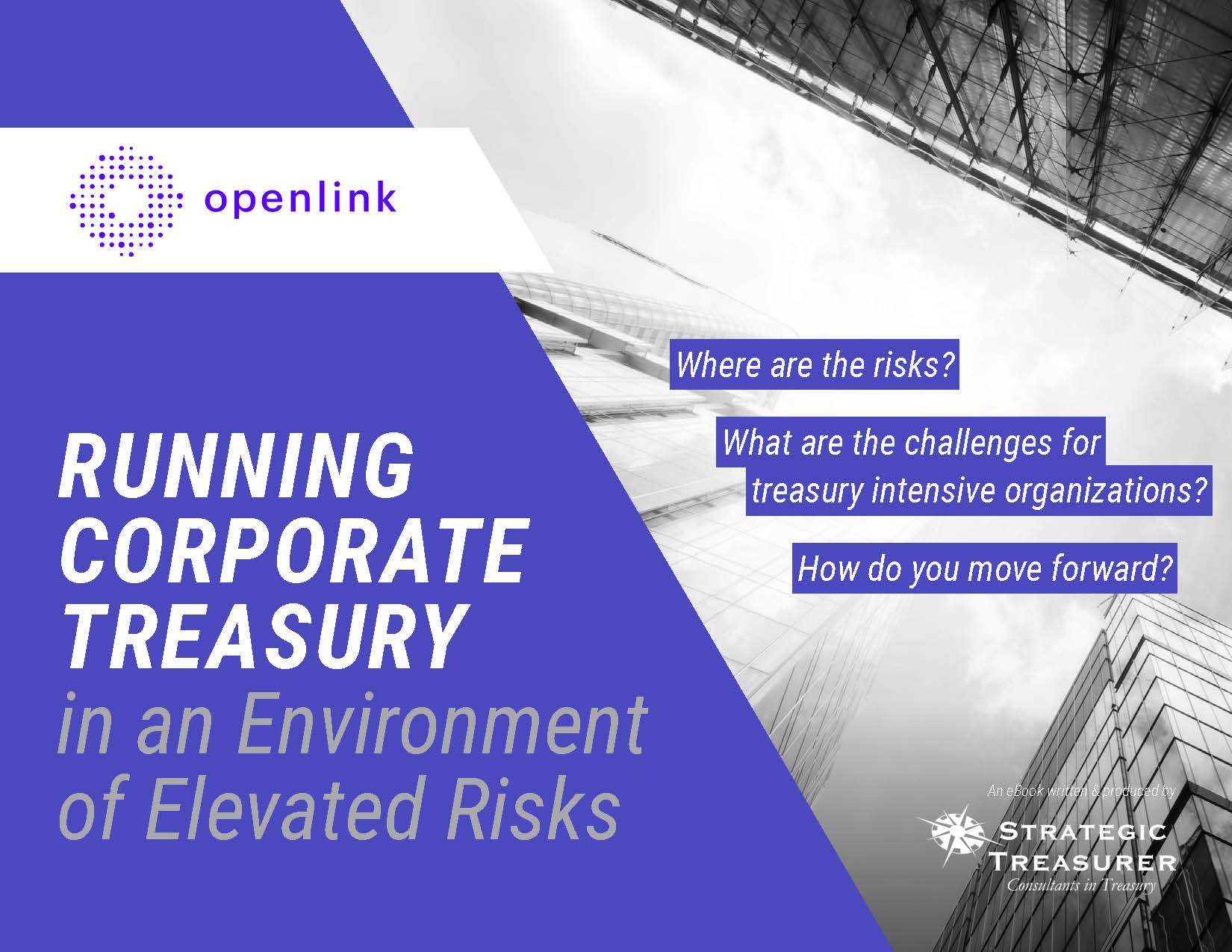 Running Corporate Treasury in an Environment of Elevated Risks
This eBook explains key elements of the overall risk landscape facing treasury organizations. It provides a particular focus on treasury intensive organizations. It highlights some of the biggest challenges and opportunities and provides some key concepts that will help you bring your organization forward to a better risk management position. This eBook was sponsored by Openlink.
DOWNLOAD YOUR FREE eBOOK TODAY
Upon submission, you will be sent a link to access the eBook. If you encounter any issues, please don't hesitate to reach out to us at info@strategictreasurer.com.
Please share with your colleagues.