Technology Stack: Digital Backbone
What's Inside?
» What is a Digital Backbone?
» Why Do We Need a Digital Backbone?
» Historical Context of Treasury Technology
» Modern Technology Changes & Impacts
» The Economic & Strategic Model of the Digital Backbone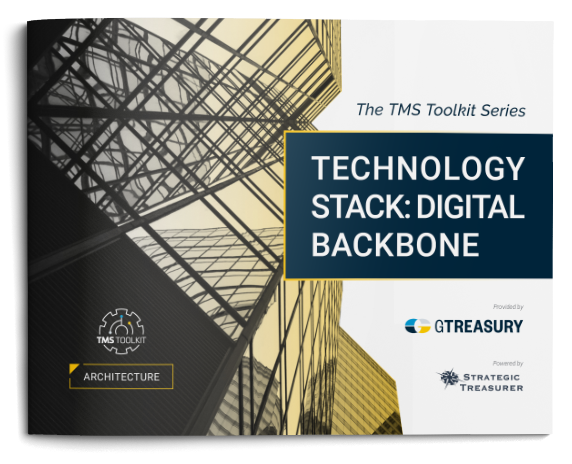 This eBook, the second in its series, shifts our attention to the crucial place a TMS can occupy in a treasury department, serving as a part or whole of a digital backbone in the technology stack. This understanding will also prove helpful in addressing the material of the third and fourth eBooks, which will relate to TMS selection (3rd eBook) and implementation (4th eBook).
Request a copy today for this second installment of the TMS Toolkit Series.
Please fill out the form below to request your copy of the eBook.
If you encounter any issues with downloading your copy of the eBook, please contact our team. It can take a few minutes for the confirmation email to come through.