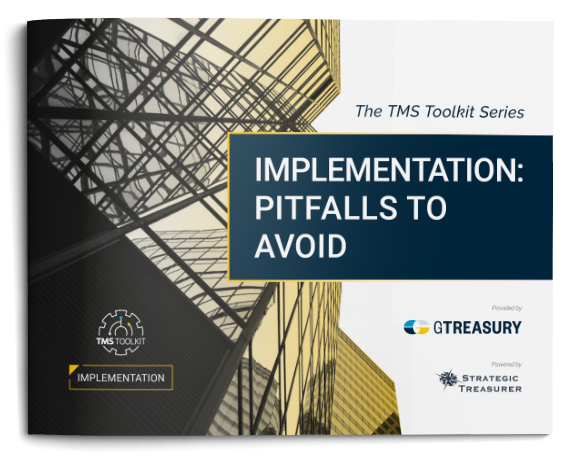 This eBook is the final installment in the TMS Toolkit Series. Your treasury team has come a long way on a journey to a new treasury and risk management system. They have successfully compiled and presented a business case, assessed their needs and parameters, identified the type of solution necessary, and narrowed it down to the right vendor.
This last hurdle, however, can be challenging, requiring clear-sighted planning and hard work to ensure on-time delivery, in-budget costs, and successful attainment of the planned scope of functionality. The best way to ensure success is to understand the most common pitfalls and plan strategies to avoid them.
This publication is brought to you by
Strategic Treasurer and GTreasury
Eager to learn? Explore these free resources.