Join Craig Jeffery of Strategic Treasurer and Julien Laurent & Chris Gerda of Bottomline Technologies as they cover high-level highlights from the 2020 Treasury Fraud & Controls survey.
Treasury Fraud & Controls: 2020 Survey Results Webinar
Date:     Wednesday, February 12, 2020
Time:     11:00 AM-12:00 PM EST
Where:  This is an online event.

This webinar will cover the results and provide insights into the 2020 Treasury Fraud and Controls Survey.
This survey's purpose was 
to evaluate the current and projected impact of fraud on the finance and treasu
ry environment. Practitioners were
 polled on their experiences with fraud and on the range of controls, safeguards, and security practices employed to protect their financial asset
s and information. The data was compiled 
and 
is 
used to educate the industry as to how the fraud landscape is evolving, and how practitioners can better protect themselves and their organizations against attacks. 
1.2 CTP and FP&A re-certification credits will be given for attendance to this live webinar.
If you encounter any issues with registration or during the webinar, please contact our team. It can take a few minutes for the confirmation email to come through.
You may also be interested in: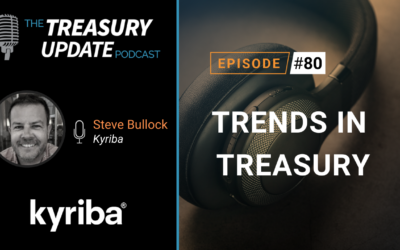 Kyriba VP of Sales Steve Bullock meets up with Host Craig Jeffery to discuss trends in treasury. With a focus on financial services and insurance companies, they share profitable insights into these businesses and what other industries can learn from them in both domestic and global markets. Topics of discussion center around technology expectations, data accessibility, software solutions and more. Listen into this engaging conversation to learn more.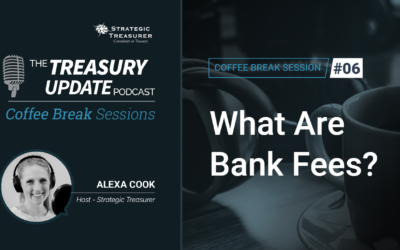 What are bank fees? Special Host Alexa Cook catches up with Stephanie Villatoro, Senior Consultant at Strategic Treasurer to discuss bank fees. They dive in and discuss the typical bank fee structure and why bank fee management is so important to all organizations. Listen in to this bite-size session on bank fees and their management.
Managing Partner Craig Jeffery of Strategic Treasurer kicks off the new #GoStrategic series with part one on what it means to go strategic. He provides an overview on why this series is relevant to treasurers and treasury leaders in 2020 and beyond. Topics of discussion focus on three success factors including creating structure around planning, eliminating operational and repetitive tasks, and relentless disciplining on achieving treasury goals. Listen in and enjoy the entire series.