Treasury Technology Alignment
Is Your Treasury Technology Aligned with Your Needs?: A Visual Guide
What's Inside?
» Introduction
» Situation Overview
» Sources of Confusion Regarding Technology
» Primary Research: Visibility, Forecasting & Risk
» The Treasury Technology Landscape
» Architecting the Solution
» Leading Practices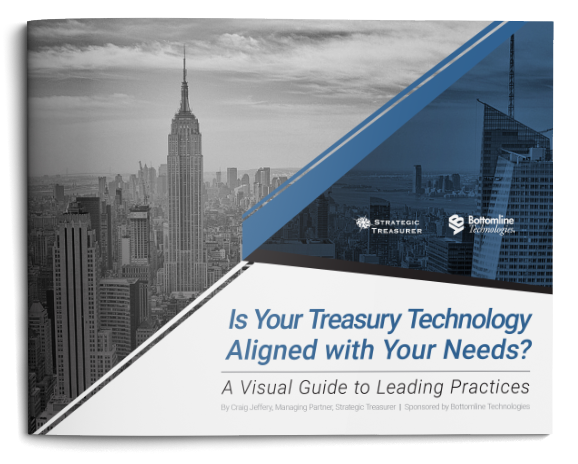 This resource offers insight to the primary challenges impacting companies as they look to implement treasury technology, and provides an overview of the key factors to consider before undergoing an implementation.
Is Your Treasury Technology Aligned with Your Needs? provides a visual guide to leading practices in treasury technology in partnership with Bottomline Technologies.
If you encounter any issues with reserving your copy of the guide, please contact
our team
. It can take a few minutes for the confirmation email to come through.