Episode 13
Unique Challenges to NGO Treasuries
Non-Governmental Organizations, commonly referred to as NGOs, often operate globally, which involves a significant level of complexity. This complexity carries into treasury and dealing with remote banks, unique KYC requirements, and a wide-range of financial requirements.
Strategic Treasurer's Craig Jeffery interviews Stephen Zaubi of CARE International. Together they explore several challenges that NGO treasury groups address.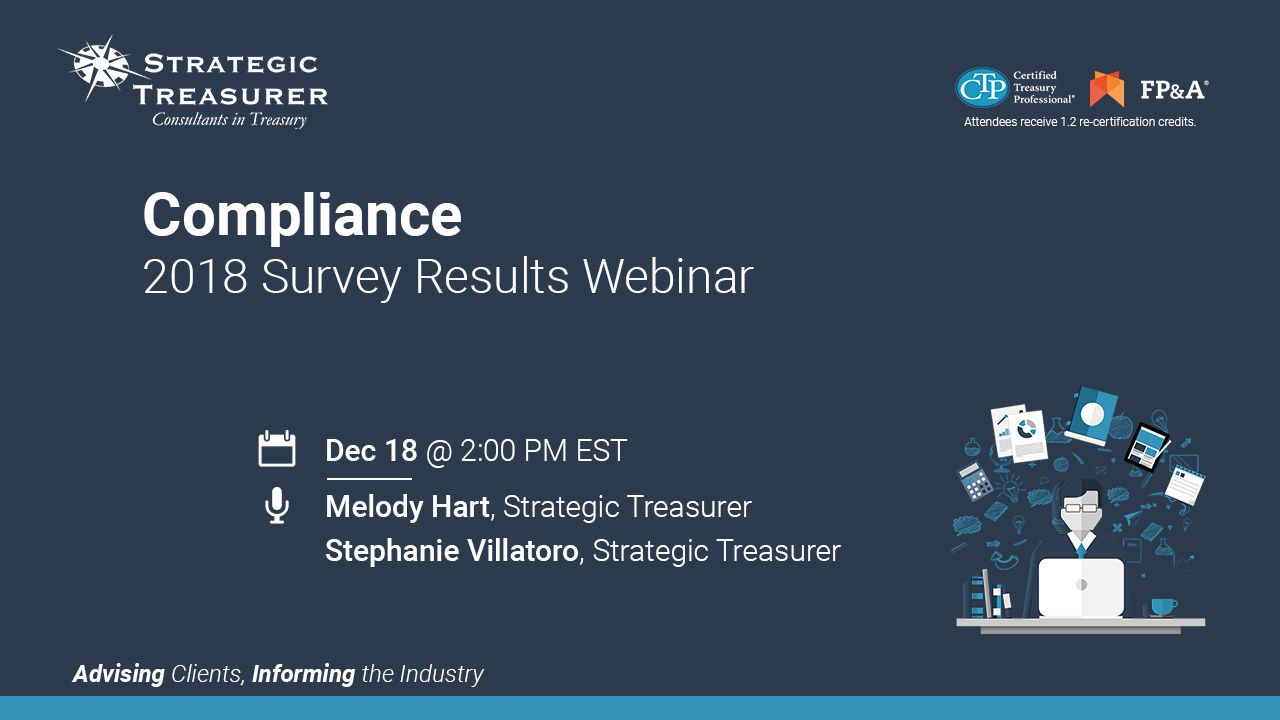 Compliance: 2018 Survey Results Webinar Replay
This webinar cover some of the more salient data points obtained through the survey, including which areas of regulation treasury struggles with the most and the specific aspects of the environment that practitioners are most concerned about. Areas of analysis will include sanctions screening and KYC requirements, FBAR, the use and traction of eBAM solutions, and the current strategies, practices, and plans that practitioners are leveraging to manage their compliance-related operations now and into the future.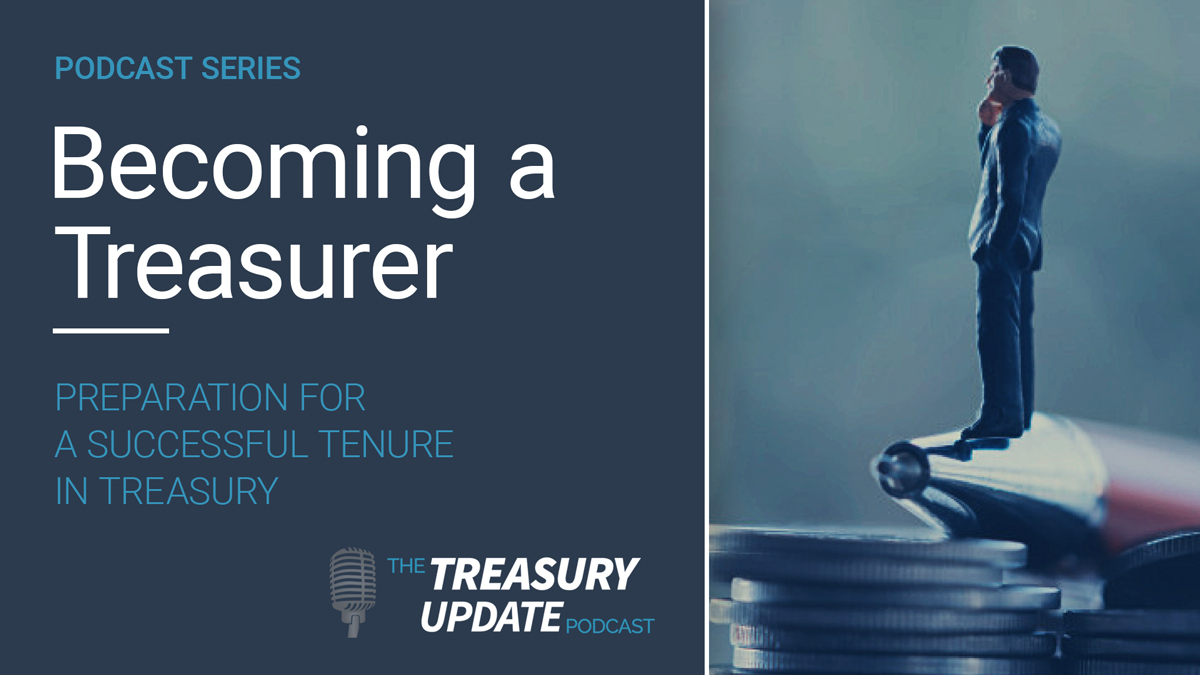 Becoming a Treasurer – A Treasury Update Podcast Series
This series within The Treasury Update Podcast explores questions around being a successful treasurer. Topics discussed include preparation, what needs to be measured, effective communication, development of a team, and acquirement of resources needed.