Join Craig Jeffery of Strategic Treasurer and Steve Bullock of Kyriba for a webinar to discuss the findings from our 2020 Insurance Treasury survey.
Insurance Treasury: 2020 Survey Results Webinar
Date:     Wednesday, April 29, 2020
Times:     2:00-3:00 PM EDT
Where:  This is an online event.

Treasury professionals in the insurance industry face different challenges. We want to provide insights into these unique views with a brand-new industry exclusive survey results webinar.  The analysis focuses on complexity, exposure management, technology, and more that impact the insurance industry. In this webinar we will examine how insurance treasury differs from other industries and provide some insight and tips for to assist the insurance treasury community based on survey findings.
While this webinar is targeted for those in the insurance treasury industry, it is open to anyone who is interested in trends in the insurance industry
1.2 CTP and FP&A re-certification credits will be given for attendance to this live webinar.
Download the webinar deck here:
2020 Insurance Treasury Survey Report
This brand-new survey, underwritten by Kyriba, identified the unique financial drivers, challenges, and areas of focus for insurance companies heading into 2020. Results from this survey are compared against data obtained from the broader corporate environment in order to better understand how the treasury and finance functions within insurance compared to those of other industries.
You may also be interested in: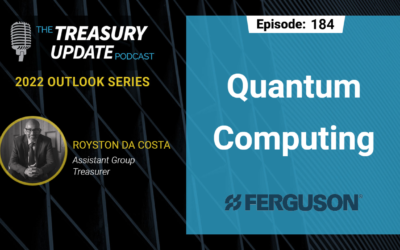 On this episode of the 2022 Outlook series, Host Craig Jeffery joins Royston Da Costa, Assistant Group Treasurer at Ferguson plc, to discuss the outlook of quantum computing. They explore this developing technology, discuss how it's relevant to finance and treasury, reveal which companies are using it now and its impact on cybersecurity. Listen in to the conversation to find out more.
Treasury is responsible for several crucial areas of finance including liquidity management. Managing liquidity requires clear visibility to all cash regardless of its location or currency (bank, country, currency, entity). This visibility can no longer be limited to a single point in time. Liquidity management has a time domain and is commonly addressed through the short-term cash forecast or liquidity forecast. From APIs to machine learning (ML), newer technologies are being deployed that help leading organizations achieve the global visibility their companies require. This session will look at the progress of firms in their quest to achieve global visibility for their position and forecast and will further examine how automation must be leveraged for these tasks for all but the simplest of organizations.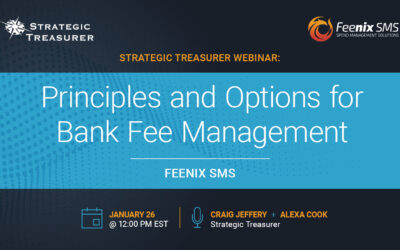 Managing bank fees through active monitoring of your analysis statements is typically on the to-do list but it rarely gets checked off as complete. Perhaps you are putting out a myriad of fires and the idea of getting out a magnifying glass to manually dig into your bank invoices is less than appealing. Is that something your team should even be doing? In this session we will help you understand the practical, operational, and strategic elements of effectively managing bank relationships and handling the mundane and vital process of managing expenses. This session will include a brief case study covering a multi-national corporation's review of global bank fees and strategic ongoing management of their bank relationships. Corporate practitioner takeaways will include: 1) ways to architect your bank fee management process and 2) benefits of bank fee analysis and benchmarking.