Join Craig Jeffery of Strategic Treasurer and Jack Sevier of Comdata for a webinar on adding card to your payables.
Adding Card to Your Payables Strategy
Date:     Wednesday, July 29, 2020
Time:    11:00 AM – 12:00 PM EDT
Where:  This is an online event.

Complexity in payables continues to escalate as new payment rails and formats roll out rapidly. The demands of increased efficiency, control, cashflow and flexibility put a stress on processes and require a refresh of your payables strategy.
Your vendors and payable counterparties have different needs and level of criticality to your organization.
Wishing that a one-size fits all was true is best replaced by developing a strategy that takes a more comprehensive view of your objectives.
This will usually include stratifying your vendor/payer base and finding where Card is an optimal method.
This session is most appropriate for: Procurement, Accounts Payable, Treasury and leaders of Shared Service Centers/Centers of Excellence and those managing working capital.
Download the webinar deck here:
You may also be interested in: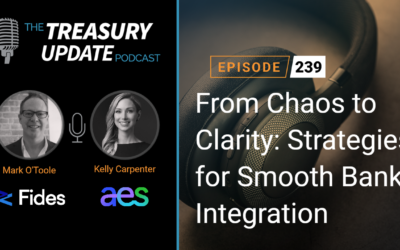 When it comes to treasury operations, cash is still king. Holistic cash visibility is a critical differentiator for companies. Digital transformation and open banking have presented many more opportunities for treasury and finance to quickly access the data they need for better cash management and forecasting while streamlining processes through automation. Yet even with the rise of APIs in finance, a significant proportion of companies are still manually pulling bank statements from a plethora of bank portals, and still processing payments manually as well. Learn how AES deployed multi-bank connectivity solutions to eliminate manual processes, improve internal governance and security, protect themselves from payments fraud, ensure regulatory compliance, and achieve real-time liquidity.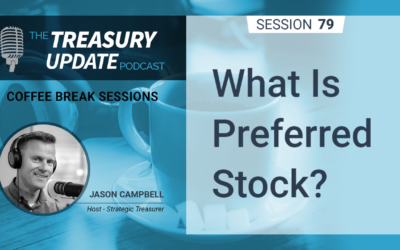 What is preferred stock? Coffee Break Session Host Jason Campbell catches up with Strategic Treasurer's Senior Advisor Paul Galloway to chat about preferred stock. They discuss why a company would want to issue preferred stock, how it's different from common stock, and how it's treated from a credit perspective. Listen in and learn a little bit about preferred stock.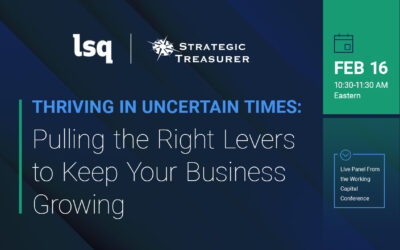 You'll hear industry experts discuss how you can pull the right levers to keep your business growing. This is a special, live-streamed webinar from Craig Jeffery's panel discussion at the 2023 Working Capital Leadership Conference in Orlando, FL.