Join Craig Jeffery of Strategic Treasurer and Brian Greehan of Bottomline for a webinar on the results from our 2020 B2B Payments survey.
B2B Payments: 2020 Survey Results Webinar
Date:     Tuesday, October 13, 2020
Time:    2:00 PM – 3:00 PM ET
Where:  This is an online event.

Join Strategic Treasurer and Bottomline Technologies as we cover insights from the 2020 B2B Payments survey. These insights take a deep look at the challenges experienced by practitioners and shed light on the unique solutions and tactics employed to optimize the B2B payment process.
This annual study, now in its 4th year, gives us valuable information related to overall payments complexity and how to maximize efficiency across the B2B payments space. Join us as we present the top findings from this year's research.
1.2 CTP and FP&A re-certification credits will be given for attendance to this live webinar.
Download the webinar deck here:
You may also be interested in: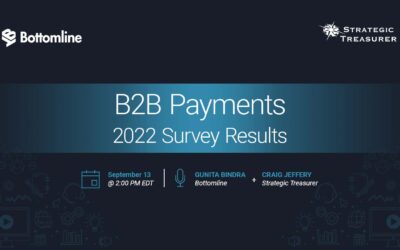 In 2022, the world of business payments faces continually developing threats, regulations, and priorities. In such a constantly changing environment, knowing what your peers are planning and doing can help you decide how to proceed and adapt. The B2B Payments Survey gathers data from treasury and finance professionals on payment challenges, security, technology, and complexity, probing global respondents on their plans, perceptions, and practices. This year's results yielded insights on payment fraud, innovative tech use, differences between organizations of different sizes and in different regions, and more. The webinar will present and discuss highlights from the survey results and key takeaways for banks and corporations.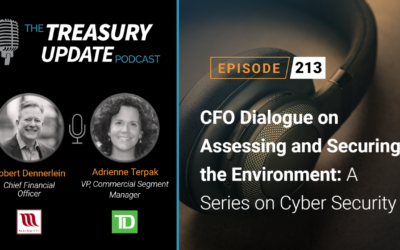 There are two types of companies, those who have been attacked, and those who will be attacked. In this podcast, we look at a specific example of a fraud attack in the manufacturing sector. Joining Craig Jeffery on this podcast are Adrienne Terpak of TD Bank and Robert Dennerlein of Mainetti. They cover topics like assessing and understanding the threat, training, insurance, and assignment of roles.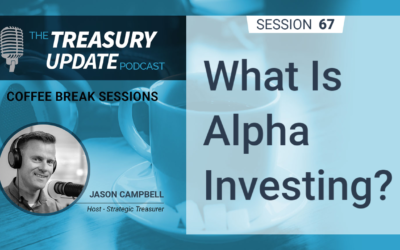 What is alpha investing? Coffee Break Session Host Jason Campbell catches up with Strategic Treasurer's Senior Advisor, Paul Galloway, to continue their conversation on the Greeks with alpha investing. They discuss what alpha investing is and how the model is used by companies for investing. Listen in and learn a little bit about alpha investing.