Join Craig Jeffery of Strategic Treasurer and Brian Greehan of Bottomline for a webinar on the results from our 2020 B2B Payments survey.
B2B Payments: 2020 Survey Results Webinar
Date:     Tuesday, October 13, 2020
Time:    2:00 PM – 3:00 PM ET
Where:  This is an online event.

Join Strategic Treasurer and Bottomline Technologies as we cover insights from the 2020 B2B Payments survey. These insights take a deep look at the challenges experienced by practitioners and shed light on the unique solutions and tactics employed to optimize the B2B payment process.
This annual study, now in its 4th year, gives us valuable information related to overall payments complexity and how to maximize efficiency across the B2B payments space. Join us as we present the top findings from this year's research.
1.2 CTP and FP&A re-certification credits will be given for attendance to this live webinar.
Download the webinar deck here:
You may also be interested in: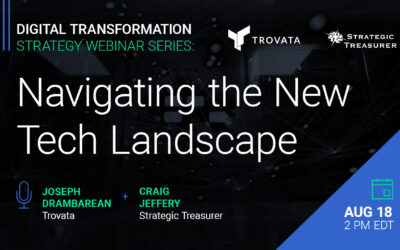 Visibility, data connectivity and forecasting are crucial to staying afloat in today's climate, and leveraging new technology is becoming more and more crucial to achieving those goals. From RPA to AI and ML, the alphabet soup is confusing but increasingly important to treasury's daily life. Learn the fundamentals of these technologies and how they can empower your treasury team to unlock efficiency and access accurate information.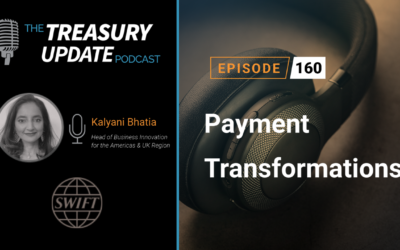 On this episode of the Treasury Update, Host Craig Jeffery joins Kalyani Bhatia, Head of Business Innovation for the Americas & UK Region at SWIFT, to examine payment transformations across the globe. They engage in a wide-ranging discussion covering the latest trends around payment challenges, optimizing newer technologies, enabling instant and frictionless payments, and more. Listen in to this lively discussion to learn how global banks are preparing to leverage new platforms.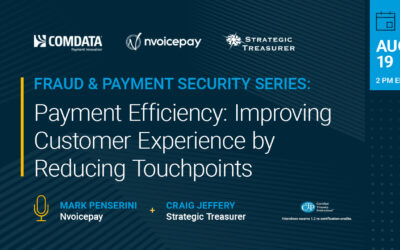 Payments are very much in focus these days both for the payer and the payee. One company's payable is another company's receivable, but many times, organizations don't think through the overall experience of a transaction outside of their organization. This can lead to an unsatisfying experience for the supplier, and this lack of satisfaction can boomerang right back on the sender, whether in the form of exception management or numerous connections to resolve an issue or update a setup. Payment efficiency and customer experience are two sides of the same coin. What decreases CX and ruins efficiency? Defects and manual activity. What is the biggest driver of defects and manual activity? A process that is designed with excessive touchpoints. This session will explore the pain points experienced by so many companies and examine strategies that companies deploy to reduce touchpoints, improve customer experience and increase efficiency in the world of payments.