In the ever-changing world of corporate finance, core responsibilities like payments and cash management must continually adapt to keep pace with developing initiatives, regulations and threats.
Survey Results: B2B Payments & WCM Strategies
Co-Presented with Bank of America Merrill Lynch & Bottomline Technologies
Date:     Thursday, June 7th, 2018
Time:     2:00PM – 3:00PM EST
Where:  This is an online event.
There is always a need to learn what treasury and payment professionals are planning to do. This year's B2B Payments & WCM Strategies Survey sought to do just that. We asked questions regarding what your current practices and perceptions are. We've been able to learn what banks and corporations are doing for their leading practices, priorities, and spend plans.
This session will cover high-level highlights from this survey and include some commentary from respected industry leaders as to what this means for you. 
1.2 CTP re-certification credits will be given for this webinar.
Download the deck from the webinar here:
If you encounter any issues with the replay or have inquiries about re-certification credits, please contact
our team
.
You may also be interested in: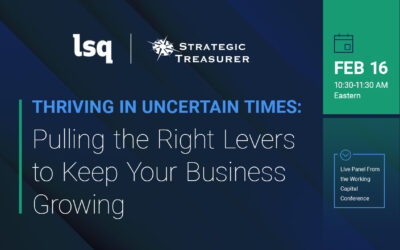 You'll hear industry experts discuss how you can pull the right levers to keep your business growing. This is a special, live-streamed webinar from Craig Jeffery's panel discussion at the 2023 Working Capital Leadership Conference in Orlando, FL.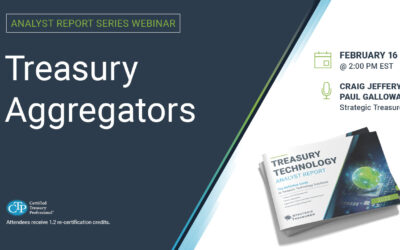 Treasury departments require massive amounts of connectivity both to internal and external groups. As the company meets with changes and growth, these connectivity needs result in heightened complexity. From payment types and formats to compliance and fraud, this complexity can become overwhelming for treasury staff. This webinar will discuss how treasury aggregators (TA) address these pain points by supporting efficient and controlled operations even in the midst of complexity. Additional topics will include the role of a treasury aggregator within the larger treasury technology landscape, factors affecting the future of aggregation, and leading practices for successfully implementing a TA.