Partnering with IT on Your Digital Transformation
Digital Transformation Strategy Series
Watch On-Demand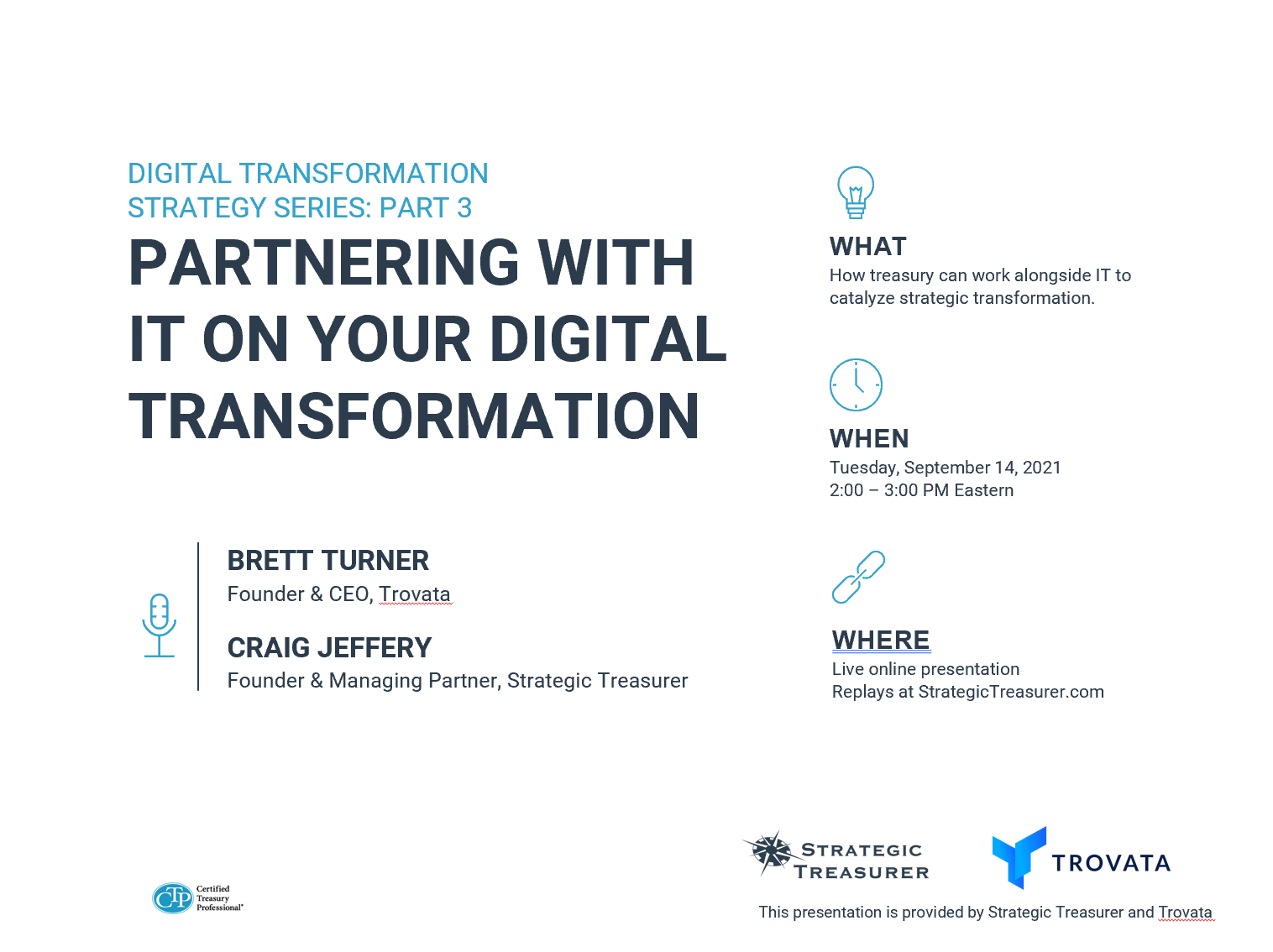 Digital transformation never occurs in isolation, and the other departments impacted must be brought along and included in discussions. One department always needs to be consulted, no matter what the solution or where it's being implemented – IT. From discussing how your new solution will fit into the organization's existing ecosystem to understanding their bandwidth to support it, partnering with IT as you seek digital transformation is vital. This webinar will discuss how treasury can work alongside IT to catalyze strategic transformation.
1.2 CTP re-certification credits will be given to those who pass related quiz.
Speakers
Craig Jeffery,
Strategic Treasurer
Brett Turner,
Trovata After hitting the submit button, you will receive a confirmation email within 5 minutes. If you encounter any issues while registering for this webinar, please contact our team.
Eager to learn? Explore these free resources.