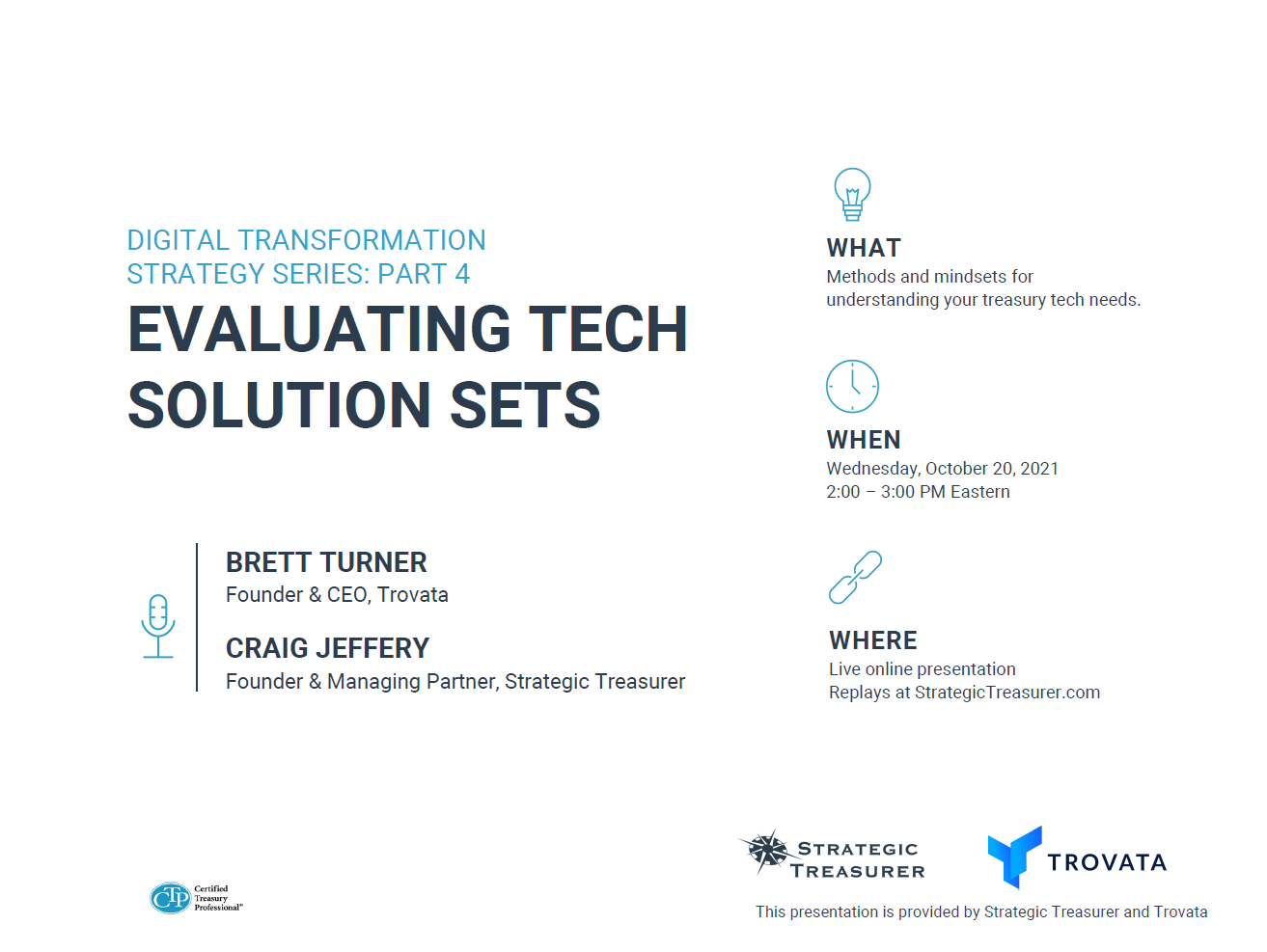 Technology solution selection projects are high stakes: Select and appropriately implement the right solution for your needs, and your company has a powerful tool to leverage for years to come – but the wrong solution for your company can ultimately become a long-term problem. The good news is that with the number of choices on the market today, there is a good fit for every customer. Finding that good fit, however, can be difficult.
This webinar will outline the methods and mindsets needed for understanding your needs, evaluating the solutions on the market, and discovering which one can best help you and your team excel for years to come.
1.2 CTP re-certification credits will be given to those who pass related quiz.
Speakers
Craig Jeffery,
Strategic Treasurer
Brett Turner,
Trovata After hitting the submit button, you will receive a confirmation email within 5 minutes. If you encounter any issues while registering for this webinar, please contact our team.
Eager to learn? Explore these free resources.