From BI to bank APIs, keeping up on the landscape of treasury technology can be overwhelming. This webinar will cover:
what tech tools are the "new & now," what's coming next, and what is becoming obsolete
concrete, real-world examples of how companies are using these tools today
specifics on how to decide which tools are right for your organization
Perfect for any treasury team going through a digital transformation or cloud migration – or has one coming soon – this is the one webinar you need to attend to ensure you are building for the future, not the now.
Date
Thursday, October 21, 2021
Time
11:00 AM – 12:00 PM EDT
Where
This is an online event
Moderator
Claudia Gonzalez
Dir of Product Marketing
Finlync
Speaker
Craig Jeffery
Founder
Strategic Treasurer
Peter Klein
CTO
Finlync
Sri Mudigere
Senior Director of Product Management, Enterprise Cloud Financials
Workday
Bruce Edlund
Assistant Treasurer
Citrix Systems


If you encounter any issues with this webinar replay, please contact our team.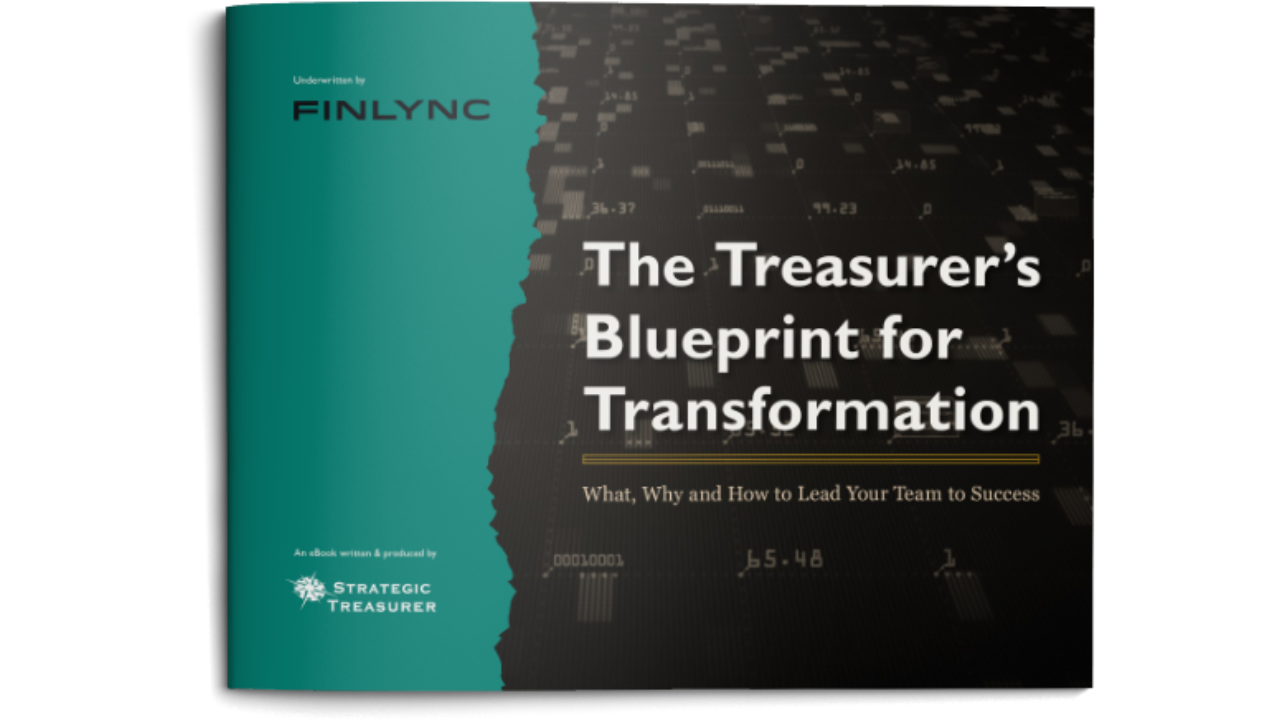 The goal of this eBook is to discuss the pertinent details and lay the foundation for treasury professionals to understand the environment and evaluate their needs and solution structures more quickly and accurately.
Eager to learn? Explore these free resources.