Treasury Automation
Foundational for Achieving Global Cash Visibility & Increasing Employee Satisfaction
Watch On-Demand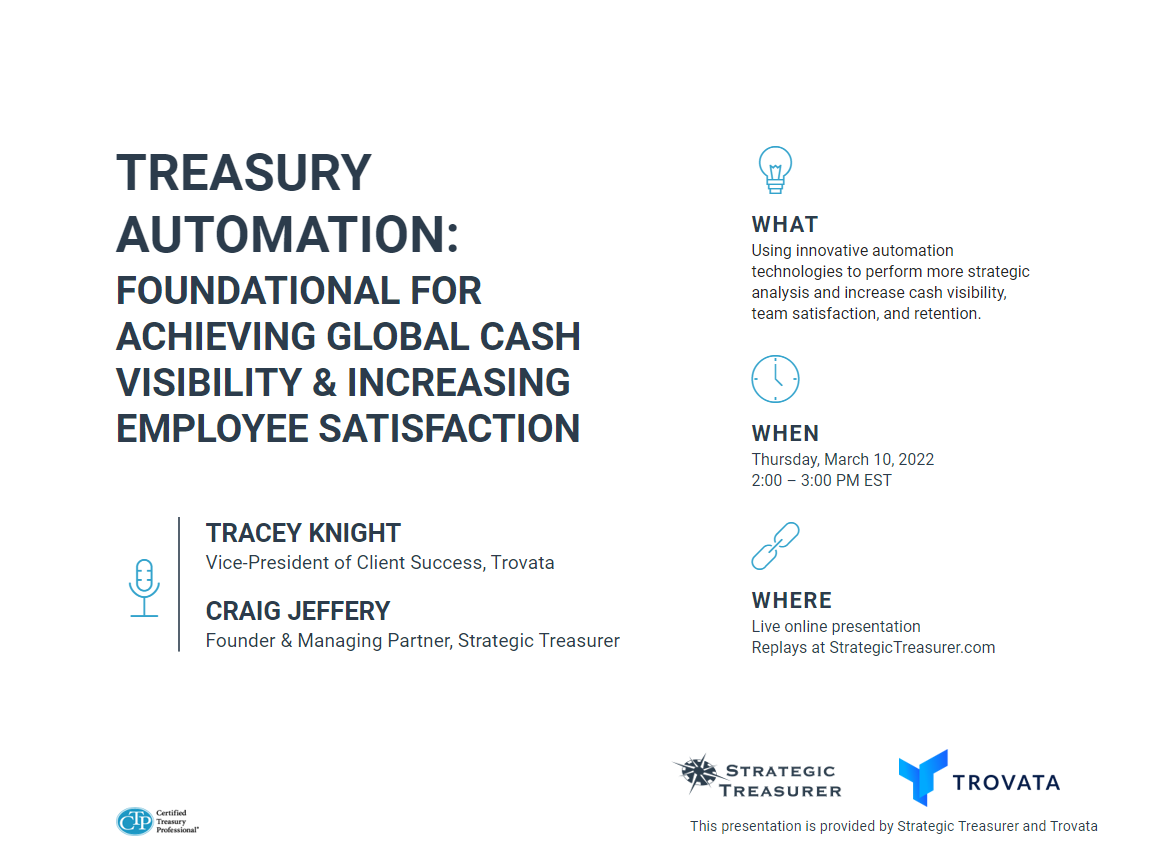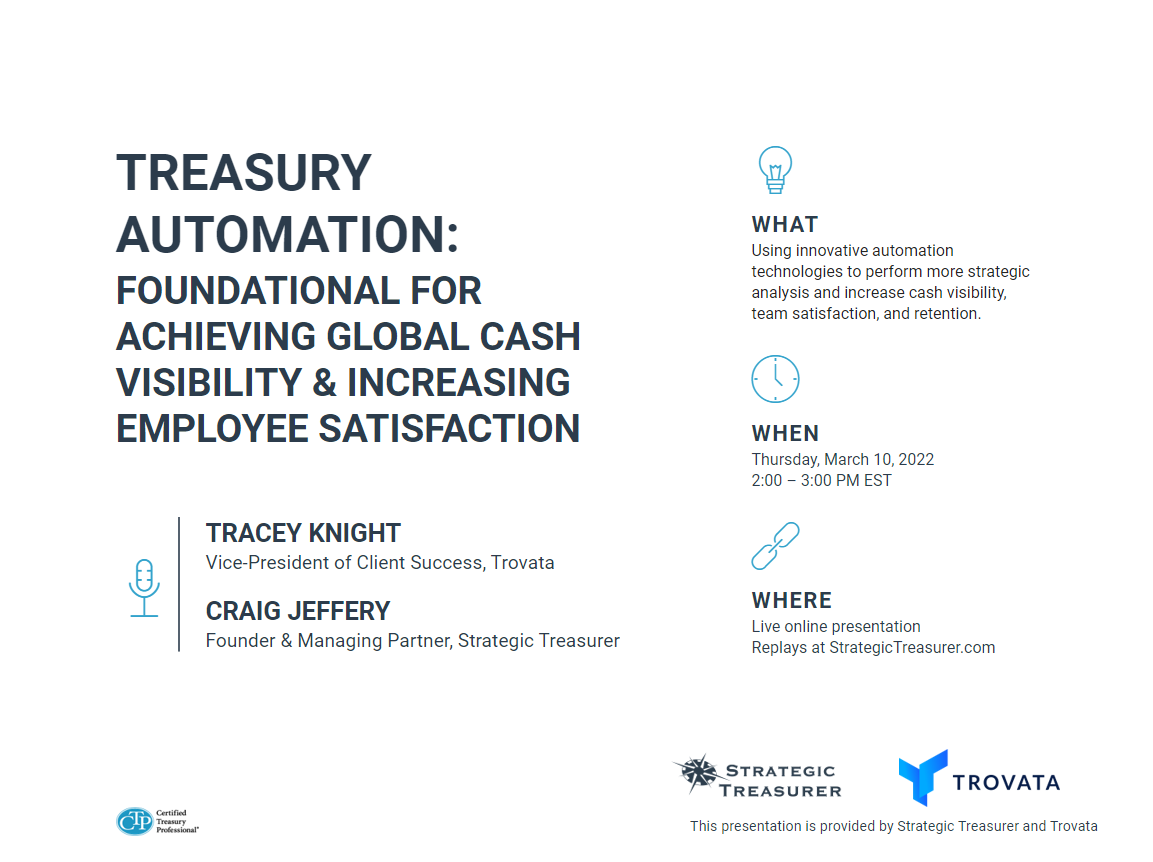 1.2 CTP re-certification credits will be given to those who pass related quiz.
Within our increasingly digital world, the volume of bank data continues to grow exponentially. To gain critical visibility into your cash flow and to position your organization for growth, it's becoming imperative to establish a baseline of automation for your treasury department. In this session with Tracey Knight, the VP of Client Success at Trovata, discover how you can empower your team to perform more strategic analysis that propels your business forward while increasing both visibility into your cash flow and team satisfaction and retention through innovative automation technologies.
Where
This is an online event
Speakers
Craig Jeffery, Strategic Treasurer
Tracey Knight, Trovata After hitting the submit button, you will receive a confirmation email within 5 minutes with the webinar and deck. If you encounter any issues while registering for this webinar, please contact our team.
Eager to learn? Explore these free resources.