Join Craig Jeffery of Strategic Treasurer and Tom Gregory of TD Bank for a webinar on the results from our 2020 Treasury Perspectives survey.
Treasury Perspectives: 2020 Survey Results Webinar
Date:     Thursday, October 1, 2020
Time:    11:00 AM – 12:00 PM ET
Where:  This is an online event.

This live presentation covers the results and provides insights to the 2020 Treasury Perspectives survey. This survey polled practitioners regarding their perspectives, plans and strategies, their outlook on the economy, key operational challenges impacting their companies, and how they manage relationships with banks and secure favorable credit terms / access to capital. 
Join Strategic Treasurer and TD Bank as we discuss the primary implications of this data for organizations in 2020 and beyond, and elaborate on how shifting economic, technology, and regulatory landscapes will impact treasury groups.
1.2 CTP re-certification credits will be given for attendance to this live webinar.
Download the webinar deck here:
You may also be interested in: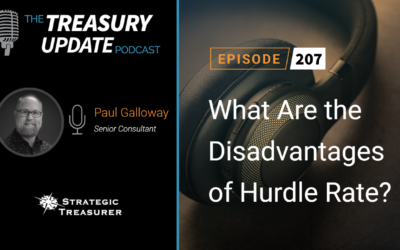 Investments require a certain minimum rate of return to make them worthwhile. On this podcast, Craig Jeffery and Paul Galloway continue their discussion on investment returns with a specific look into Hurdle Rate.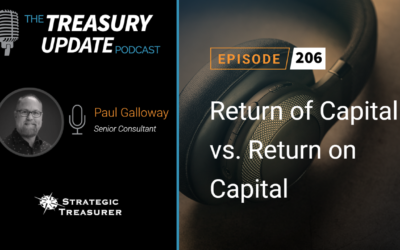 Building on last week's podcast on debt and equity, Craig Jeffery and Paul Galloway discuss the differences between the return of capital and the return on capital.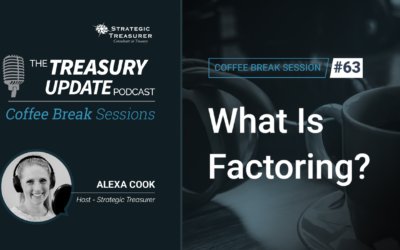 What is reverse factoring? Coffee Break Session Host Alexa Cook catches up with Strategic Treasurer's Managing Partner, Craig Jeffery, to discuss reverse factoring. They discuss what reverse factoring is and how it can be leveraged. Listen in and learn a little bit about reverse factoring.