Episode 17
What Makes Our Market Research Tick?
Over the past decade, Strategic Treasurer has worked diligently to develop an industry-wide treasury market research program, and today, nearly a dozen surveys are offered annually across topics including fraud, B2B payments, compliance, risk management, and technology. But what goes on behind the scenes? What is the ultimate goal of this research, and, most importantly – how is it being leveraged to drive greater understanding and awareness within the industry?
On this episode of the podcast, Strategic Treasurer's Craig Jeffery and Isaac Zaubi discuss how these industry surveys are being used to drive market research forward and how interested practitioners can get involved.

Episode Speakers:
Craig Jeffery, Strategic Treasurer
Isaac Zaubi, Strategic Treasurer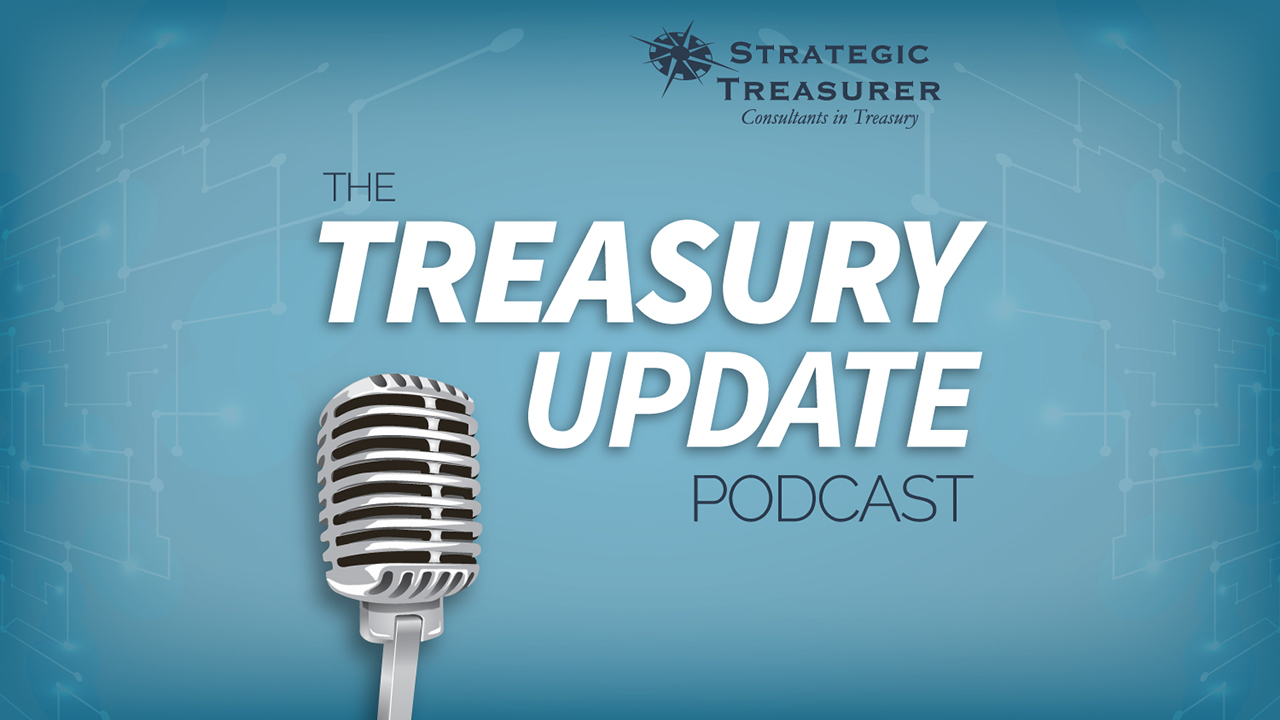 30 – Diving into Data, Part 1: Cash Forecasting, Treasury Technology, & Fraud
On this episode of The Treasury Update Podcast, Isaac Zaubi sits down with Craig Jeffery to analyze and discuss some of the key findings obtained through Strategic Treasurer's 2018 industry surveys. Topics of discussion include the challenges associated with cash forecasting, trends related to treasury technology use, and how corporate fraud experiences differ according to company size. Listen in on the discussion.