The Future of Treasury in the Digital Age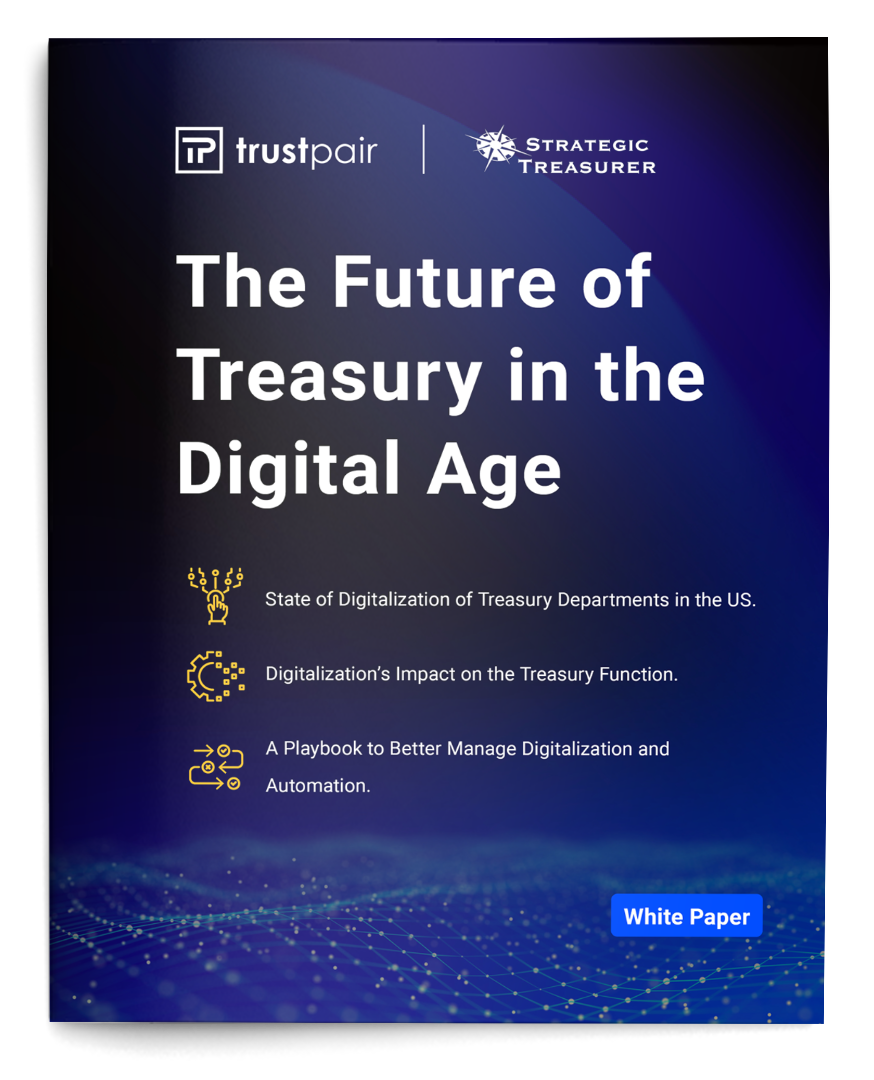 The Future of Treasury in the Digital Age
Proactive adoption of technology in treasury is vital to stay competitive and mitigate risks. While some US treasury departments still rely on manual practices, there is a notable shift towards digitalization. In order to maintain security, efficiency, risk management, and visibility, treasury must adapt to its shifting environment.
This white paper discusses the impact of digitalization on corporate treasury and explains the increasing expectations for treasury departments to handle the growing volume of data and to improve efficiency through technology investments. It provides guidelines for transitioning to digital solutions, including considerations for technology architecture, staffing, and selecting the right tools and services.
DOWNLOAD YOUR FREE WHITE PAPER TODAY
Upon submission, you will be sent a link to access the white paper. If you encounter any issues, please don't hesitate to reach out to us at info@strategictreasurer.com.
Please share with your colleagues.