THE PAYMENTS LANDSCAPE IS EVOLVING AT A SPECTACULAR RATE
With Greater Payments Complexity Comes the Need for Efficiency
Today, the ability to quickly and accurately exchange information between parties is not an optional benefit; it's a vital necessity.

With Greater Payments Complexity Comes the Need for Efficiency
This eBook highlights key points and trends from the 2016 Global Payments Survey underwritten by Fides.
DOWNLOAD YOUR FREE eBOOK TODAY
Upon submission, you will be sent a link to access the eBook. If you encounter any issues, please don't hesitate to reach out to us at info@strategictreasurer.com.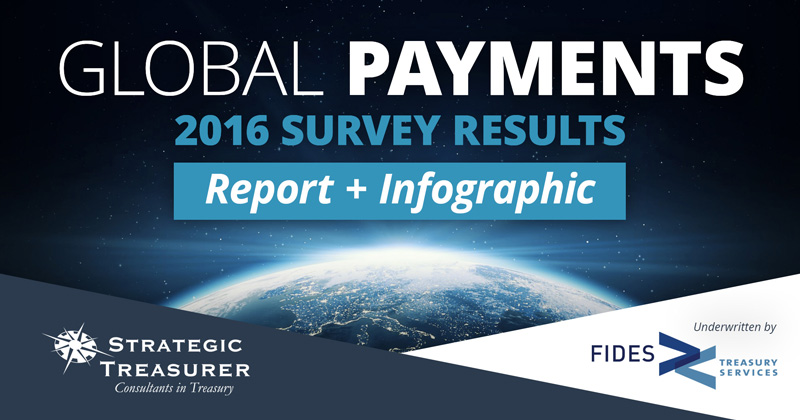 Please share with your colleagues.