2016 TMS|TRMS Analyst Report
This report exists to help you understand the components of the treasury technology industry by providing current data and strategic insight.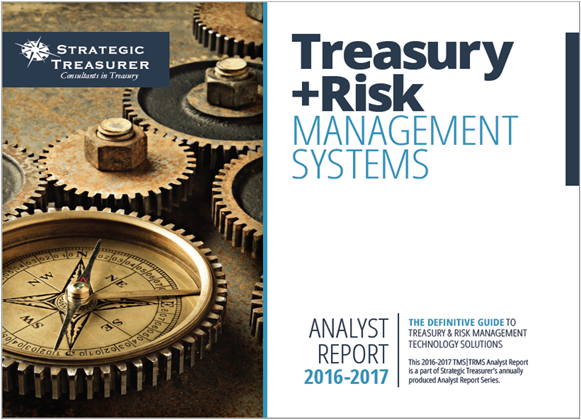 Our annually produced Analyst Report Series provides a full picture of the leading technology providers in the treasury market. These reports fill gaps in the technology analyst space by independently assessing relevant technology solutions and providing an enriched, in-depth look at both product and company-level qualifications. Corporate practitioners benefit by seeing a full range of quality vendors as they look for the right project fit.
Watch this short video to hear from the founder of the series, Craig Jeffery, as he introduces the value written into this report as well as some of the elements within it that will be of interest to you.
Market Landscape.
Data derived through numerous industry surveys that highlight major developments concerning the area of global corporate-to-bank connectivity and related functionality.
Technology Capabilities.
A thorough overview of the tasks and functions involved in establishing efficient and secure bank connectivity and financial messaging capabilities.
Provider Insights.
Detailed reports of leading vendors explaining their global coverage, support, concentration of activity, size, and service offerings.
DOWNLOAD YOUR FREE REPORT TODAY
Upon submission, you will be sent a link to access the report. If you encounter any issues, please don't hesitate to reach out to
info@strategictreasurer.com.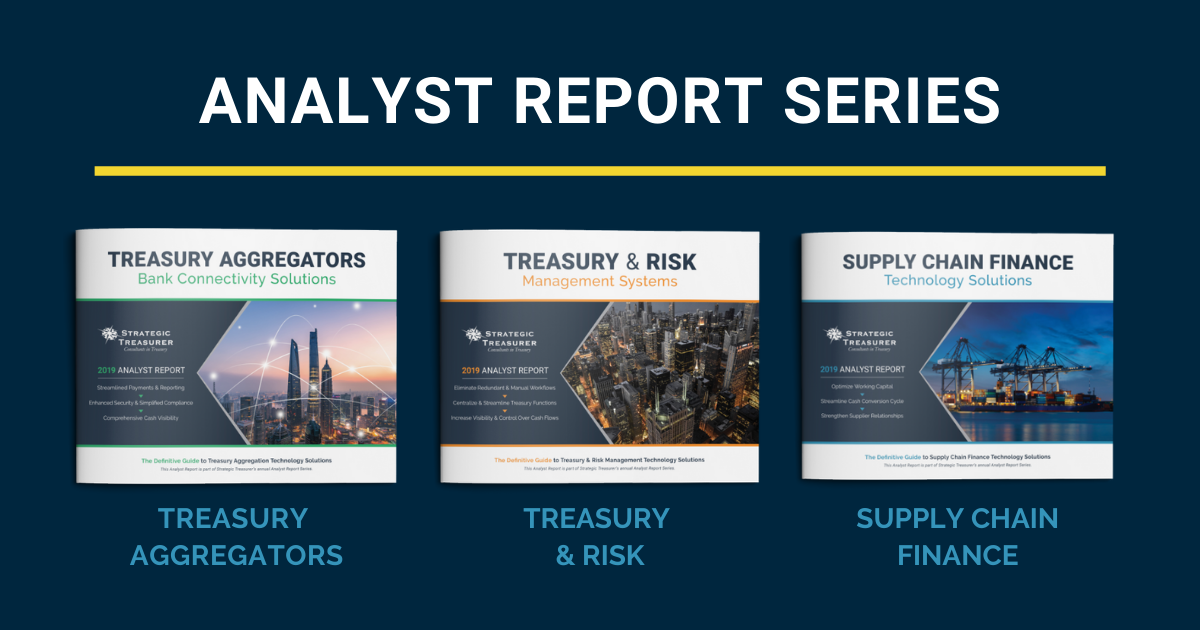 Due to your interest in the 2016 Treasury + Risk Management Systems Analyst Report, you might also be interested in this year's analyst reports. Download them here.
Please share with your colleagues.