Survey Results
B2B Payments & WCM Strategies
Payments, especially B2B payments, are rapidly changing. Have the industry's opinions on new and emerging technologies changed? What is currently considered the "best" payment type? How does working capital affect, not only payments, but also all of treasury? Learn more about these top takeaways in this year's survey report.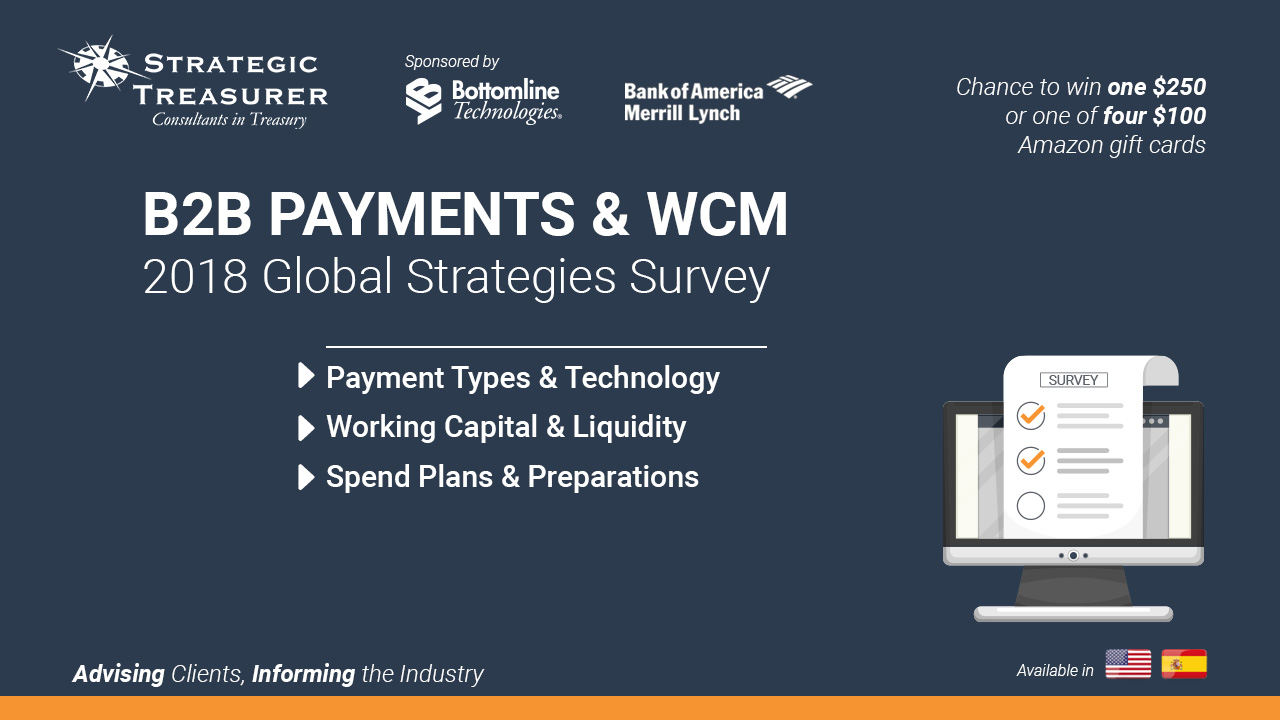 Depth of Coverage
While you may find other surveys that briefly poll the market, our research goes well beyond the surface and asks dozens of question sets across multiple strategic and operational areas within treasury to uncover truly informative and actionable data – insights with depth of understanding and breadth of context.
In this survey, treasury and finance professionals were asked as many as 105 questions (broken out by branching logic to relevant respondents) on the following topics:
Spend Relationships
Products
Efficiency
Technology
Key Findings
There was extensive data covered in this survey. Here is an overview of what we think was most interesting. If these pique your interest or you're interested in seeing the data behind these findings, make sure to request the full report below.
B2B Payments Complexity and Spend
All organizations are experiencing a high volume of highly complex payments which impacts their spend and time spent.
AP/AR Drivers: Security & Efficiency
Unsurprisingly, security was a key payable driver. This year efficiency made its presence known as well.
Corporate Card Programs on the Rise
78% of corporates plan to spend at least as much or more on their card programs as compared to 2017.
New Opportunities: Monetizing AP
Corporates' preference for rebates grew 8% from 22% in 2017 to 30% in 2018. They are also generally satisfied with rebate levels.
Technology: Banks vs Corporates
While corporates aren't currently interested in B2B mobile payments, it is important to them for their banks to be investing in them.
Payment Types: Clear Winners & Losers
ACH is consistently ranked the most efficient and preferable across the board, with check coming in last in both categories.
Access the Results Report
Thank you for your interest in our research.  You will be sent a confirmation of your submission. Upon the release of the report, it will be sent to you via email.