Survey Results
Liquidity Risk
The 2019 Liquidity Risk Survey, presented with Capital Advisors Group, polled treasury and finance practitioners on how they are evaluating current liquidity risk mitigation processes. We asked questions on macroeconomic changes and new regulations as they impact treasury. As one of our oldest running surveys, we are able to provide valuable year-over-year data that shows major and minor shifts in corporate risk mitigation strategies and predict future trends.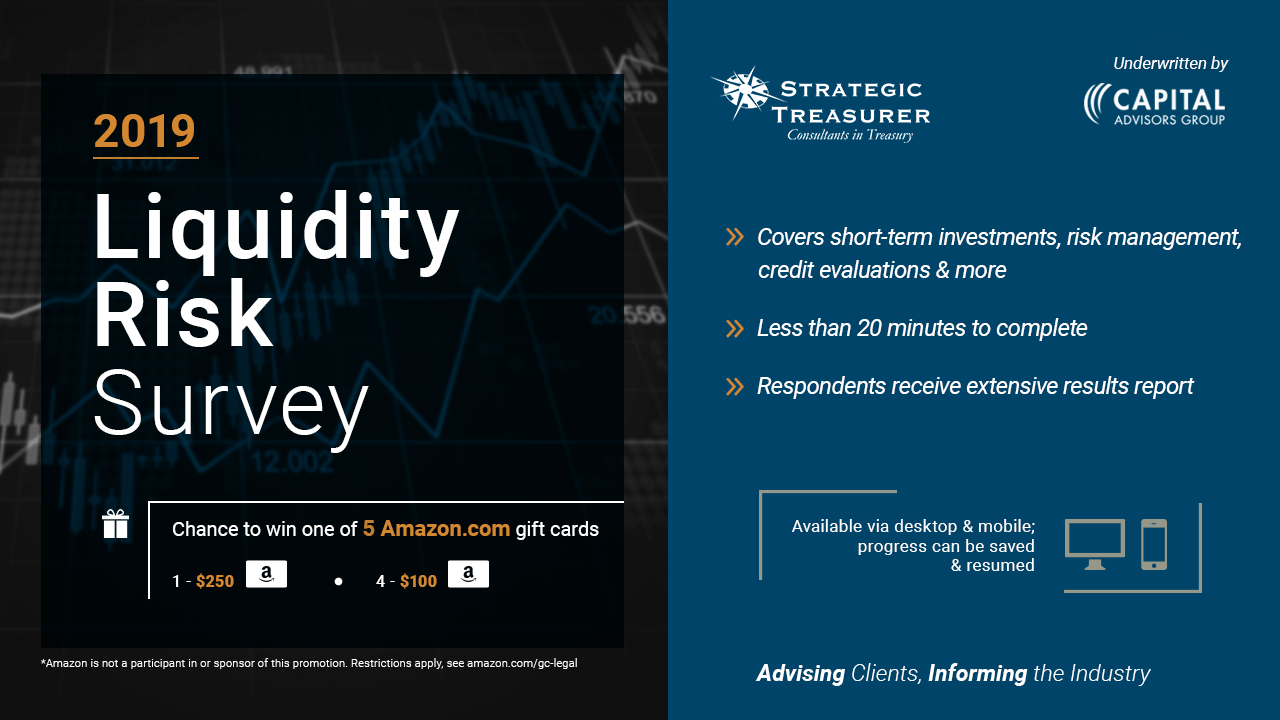 Depth of Coverage
The roughly 35 questions broken out across corporate and bank respondents covered many areas, including:
Short-term Investment
Risk Management
Credit Evaluation
Debt
Pre-Registration for Results Report
Thank you for your interest in our research. Upon submission, you will be sent a confirmation email. It can take a few minutes to receive the email. If you encounter any issues, please don't hesitate to reach out to our team.