Episode 91
Architecting Modern Treasury Technology
Host Craig Jeffery joins Pete Srejovic, Chief Technology Officer at GTreasury, to discuss modern treasury technology. Topics of discussion center around market changes and expectations, new treasury requirements, the move to simpler and flexible models, security applications and more. Listen in to discover simple treasury solutions to better position your company for success.
Host:
Craig Jeffery, Strategic Treasurer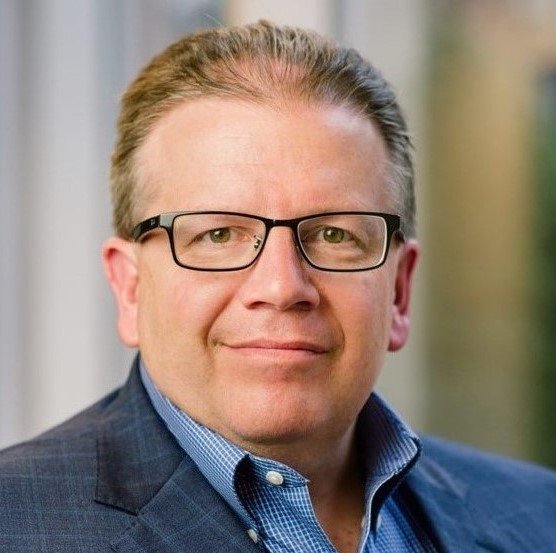 Speaker:
Pete Srejovic, GTreasury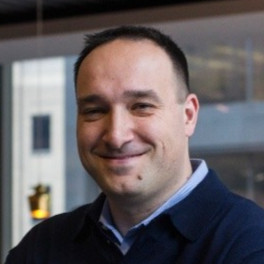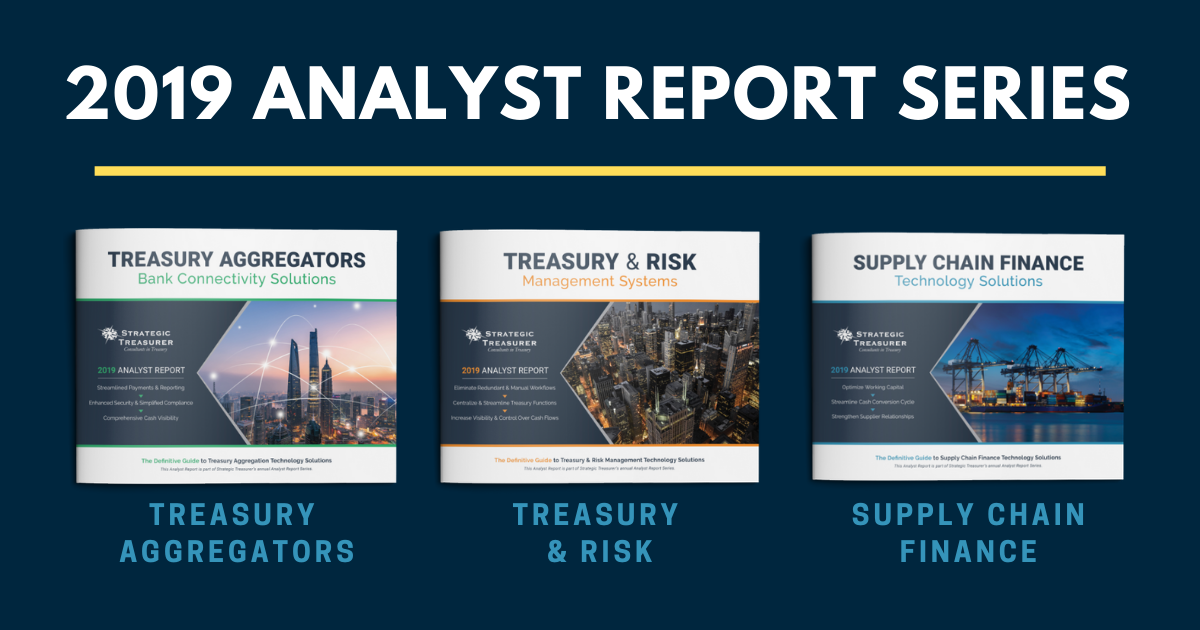 FinTech Analyst Report Series
Researching new treasury and finance technology can be overwhelming. Strategic Treasurer has stepped in to help. Explore our definitive guides to the treasury technology landscape and discover detailed, data-based coverage of: Treasury and Risk Management Systems, Treasury Aggregators (Bank Connectivity Solutions), and Supply Chain Finance Solutions.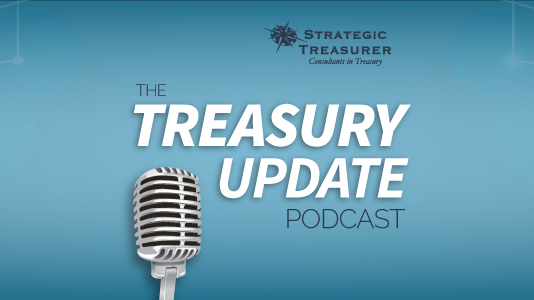 Understanding the Pain of Payments
Companies are facing a significant amount of payments pain as they grow and expand their global footprint. On this episode, host Craig Jeffery leads the discussion with Roger Comins, Senior Product Manager at GTreasury, on understanding these challenges and finding ways to address them, both internally and externally. Listen in to learn what is changing, why it matters and how it's impacting organizations, treasury professionals and the end-to-end customer experience.