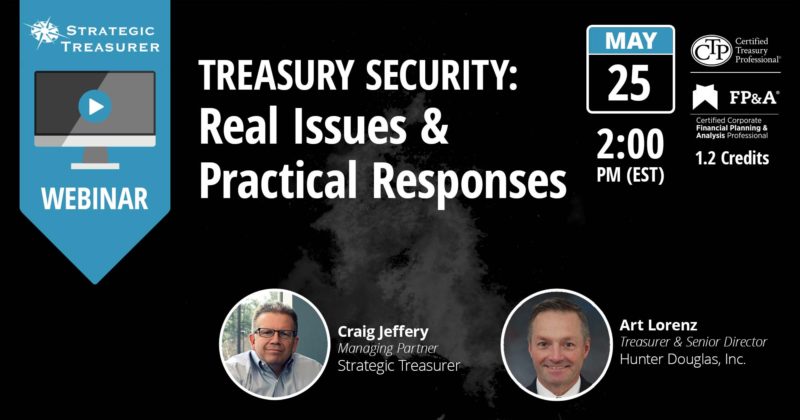 Treasury Security: Real Issues & Practical Responses [Quarterly Webinar]
The growth in criminal fraud related to payments and liquid assets has escalated in frequency, persistence, and yield.
Because crime is proven to pay even more, the rate of crime is increasing. Additionally, organizations need to increase the level of their defensive footing to change the calculus of the criminal's risk/reward model.
This session will highlight many of the current fraud issues in the context of discussing both an overall treasury control framework and tactical steps that are used to stop, thwart, delay and minimize the array of new attacks. The give-and-take during this session will be provided by a multi-national corporate treasurer and managing partner who runs the fraud and control practice.
*Please note, at this time webinar replays are not eligible for CTP or FP&A re-certification credits.