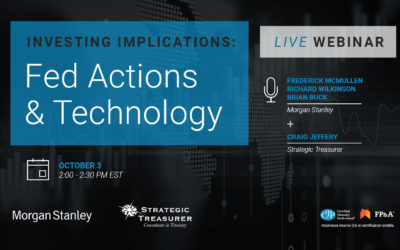 From shifting plans regarding rate changes to quantitative easing and mixed messages from the FED to other central bank activities of the ECB and BOJ, corporate investors are looking to understand the implications of these activities across the globe. Concurrently, radical shifts are underway with technology for finance impacting treasury and corporate investment teams. From APIs to RPA and Machine Learning, the impact and implications for connectivity, visibility and liquidity management are striking. This webinar examines the major shifts and implications for treasury/investors. Experts from Morgan Stanley and Strategic Treasurer team to provide a fast-paced dialog focused on Investing Implications.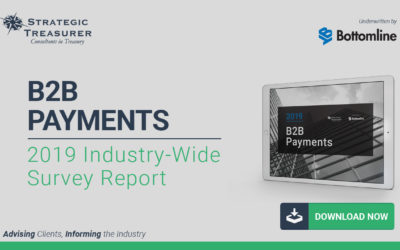 Survey ResultsB2B PaymentsIn 2019, Strategic Treasurer's B2B Payments survey, developed in partnership with Bottomline Technologies, sought to understand the shifting technologies, strategies, and practices used by organizations across the Business-to-Business (B2B)...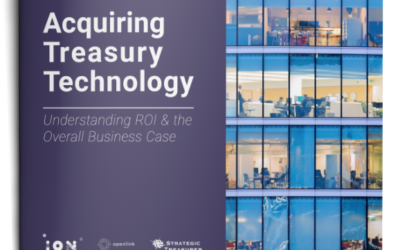 In an environment where the expectations placed upon treasury continue to grow, practitioners must learn how to develop an effective business case for acquiring enhanced technology and be able to discern one solution from another in today's competitive technology market.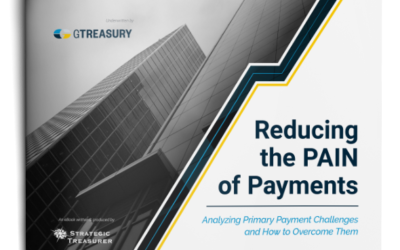 This eBook provides an extended look into the primary challenges associated with treasury's B2B payment operations, including what is causing these challenges and how they are evolving over time. This resource also offers insight to the leading solutions and techniques available today for overcoming these challenges and maximizing efficiency across B2B payments workflows and procedures.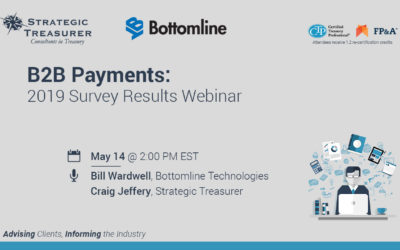 This webinar covers the results and provides insights into the 2019 B2B Payments Survey.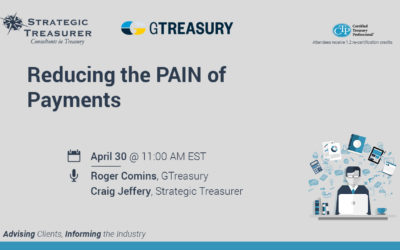 Join Strategic Treasurer and GTreasury for a live discussion providing a rapid assessment of the areas adding to the pain of payments and explore how to address these issues at the root level.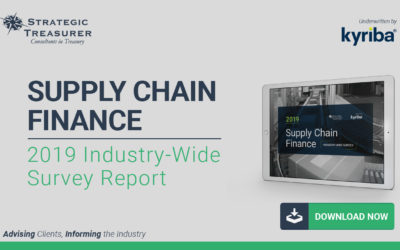 Survey Results  Supply Chain Finance  In 2019, the 2nd iteration of Strategic Treasurer's supply chain finance survey, developed in partnership with Kyriba, sought to pinpoint the unique factors that are ultimately influencing the evolution of the SCF space, both...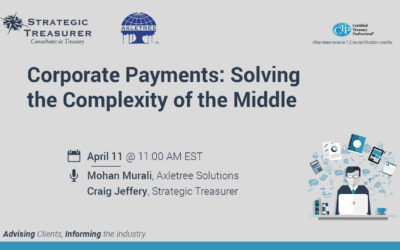 Join Strategic Treasurer and Axletree Solutions for a live discussion on corporate payments. For treasury, B2B payment challenges have proven particularly in the realm of financial messaging and bank connectivity. In many cases, these "middle-man" processes are those that cause the most headache for practitioners and are where the majority of obstacles and delays occur.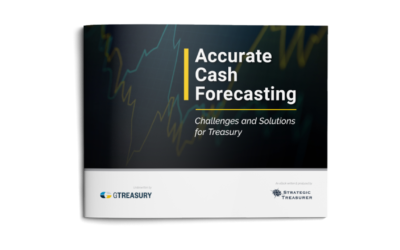 VISUAL & AUDIO RESOURCE Challenges and Solutions for Treasury » The Purpose of & Common Methods Used in Forecasting » Seven Key Challenges to Forecasting Accurately » Top Techniques and Tools for Forecasting » Looking Forward: Leveraging Machine Learning »...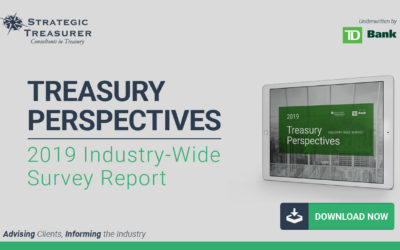 Survey Results Treasury Perspectives For the 2nd year running, Strategic Treasurer and TD Bank are proud to present the findings from the Treasury Perspectives Survey. This annual study polls treasury and finance professionals on their views regarding the economy,...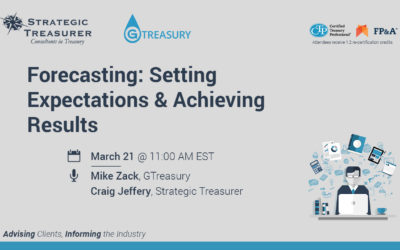 This session will help participants understand the context of good forecasting and explore how to overcome the major issues and challenges faced by many organizations.