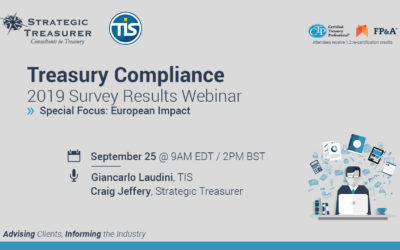 The survey captured both the macro and micro elements of the compliance landscape that are impacting treasury, identified how new regulatory developments are being accounted for, and gained insight to the various technologies and strategies leveraged by organizations for managing compliance on an ongoing basis. This session will cover highlights from the survey and include commentary from respected industry leaders as to what this means for you.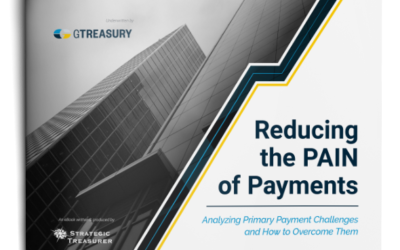 This eBook provides an extended look into the primary challenges associated with treasury's B2B payment operations, including what is causing these challenges and how they are evolving over time. This resource also offers insight to the leading solutions and techniques available today for overcoming these challenges and maximizing efficiency across B2B payments workflows and procedures.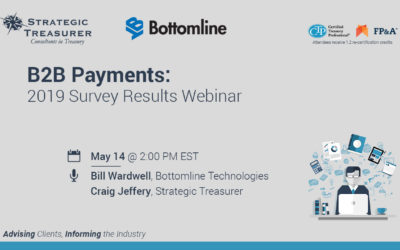 This webinar covers the results and provides insights into the 2019 B2B Payments Survey.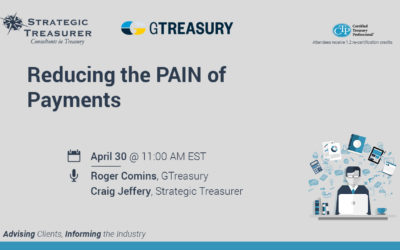 Join Strategic Treasurer and GTreasury for a live discussion providing a rapid assessment of the areas adding to the pain of payments and explore how to address these issues at the root level.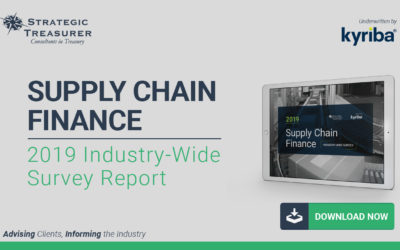 Survey Results  Supply Chain Finance  In 2019, the 2nd iteration of Strategic Treasurer's supply chain finance survey, developed in partnership with Kyriba, sought to pinpoint the unique factors that are ultimately influencing the evolution of the SCF space, both...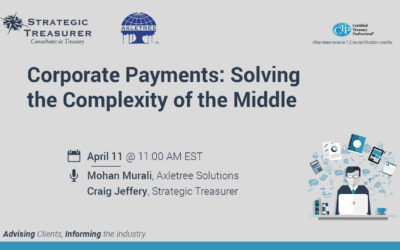 Join Strategic Treasurer and Axletree Solutions for a live discussion on corporate payments. For treasury, B2B payment challenges have proven particularly in the realm of financial messaging and bank connectivity. In many cases, these "middle-man" processes are those that cause the most headache for practitioners and are where the majority of obstacles and delays occur.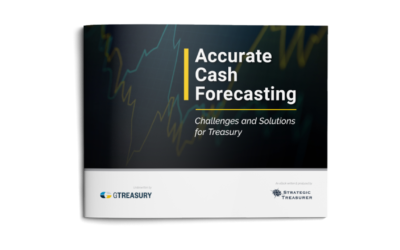 VISUAL & AUDIO RESOURCE Challenges and Solutions for Treasury » The Purpose of & Common Methods Used in Forecasting » Seven Key Challenges to Forecasting Accurately » Top Techniques and Tools for Forecasting » Looking Forward: Leveraging Machine Learning »...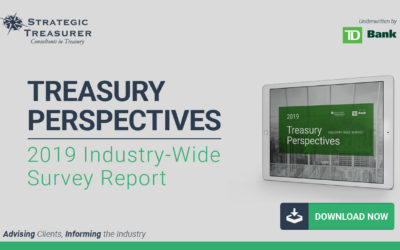 Survey Results Treasury Perspectives For the 2nd year running, Strategic Treasurer and TD Bank are proud to present the findings from the Treasury Perspectives Survey. This annual study polls treasury and finance professionals on their views regarding the economy,...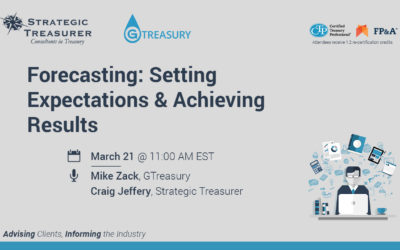 This session will help participants understand the context of good forecasting and explore how to overcome the major issues and challenges faced by many organizations.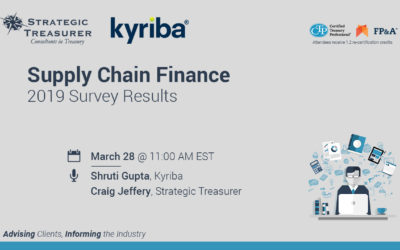 This webinar covers the results and provides insights into the 2019 Supply Chain Finance Survey.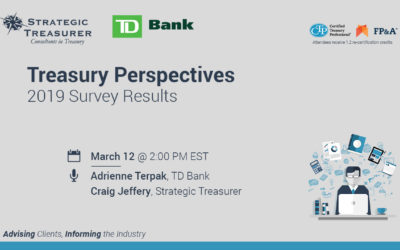 This webinar covers the results and provides insights into the 2019 Treasury Perspectives Survey.