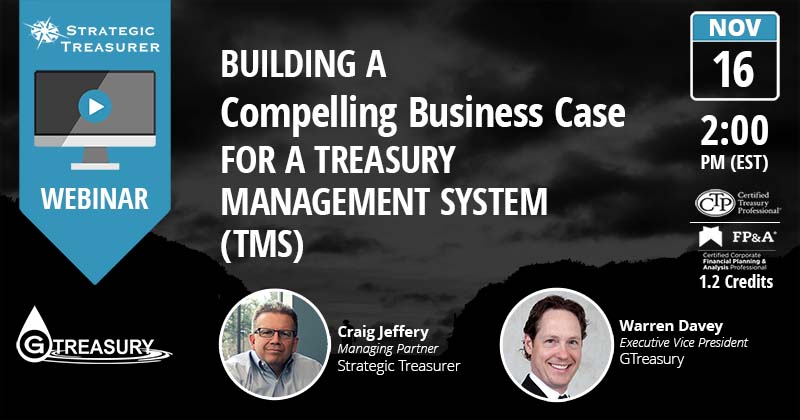 Building a Compelling Business Case for a Treasury Management System [Webinar with GTreasury]
Are you one of the few that is set in regards to treaury technology? Or are you at the point where you know you need to replace an aging TMS… or get one for the first time?
As a treasury professional, you may realize you need to make an investment in treasury technology but others in your organization don't get it. They don't understand treasury and a "TMS" is a foreign acronym, so you need to make a compelling business case for this investment. Importantly, making the business case represents an opportunity to do more than "secure funding." You can use this to gain a broader understanding and support for treasury overall.  
This session provided you with clear guidance on strategic, risk, and financial (ROI) elements required to build a compelling business case. Having helped hundreds of organizations make their case, experts Craig Jeffery and Warren Davey will talk you through the best ways to go about making your own case.
*Please note, at this time webinar replays are not eligible for CTP or FP&A re-certification credits.