To better support the industry's professional development, Strategic Treasurer offers 1.2 CTP credits for select on-demand webinars and from 0.5 to 1.2 CTP credits for Treasury Update Podcast episodes when an accompanying quiz is taken and passed (80% or higher). Webinars and episodes with available credits are located on this page. The quiz link is in each post.
No Results Found
The page you requested could not be found. Try refining your search, or use the navigation above to locate the post.
Treasury Update Podcast Episodes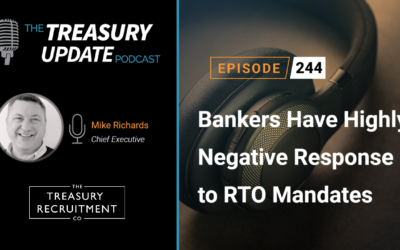 On this episode, Mike Richards joins Craig Jeffery in a discussion that is fueled by two recent surveys. The first survey was Treasury's Return to Office Status Survey conducted by Strategic Treasurer, which was taken by 249 respondents in the corporate, financial, and government spaces. The second survey discussed in this podcast is the Treasury Salary Survey 2023 released by the Treasury Recruitment Company.