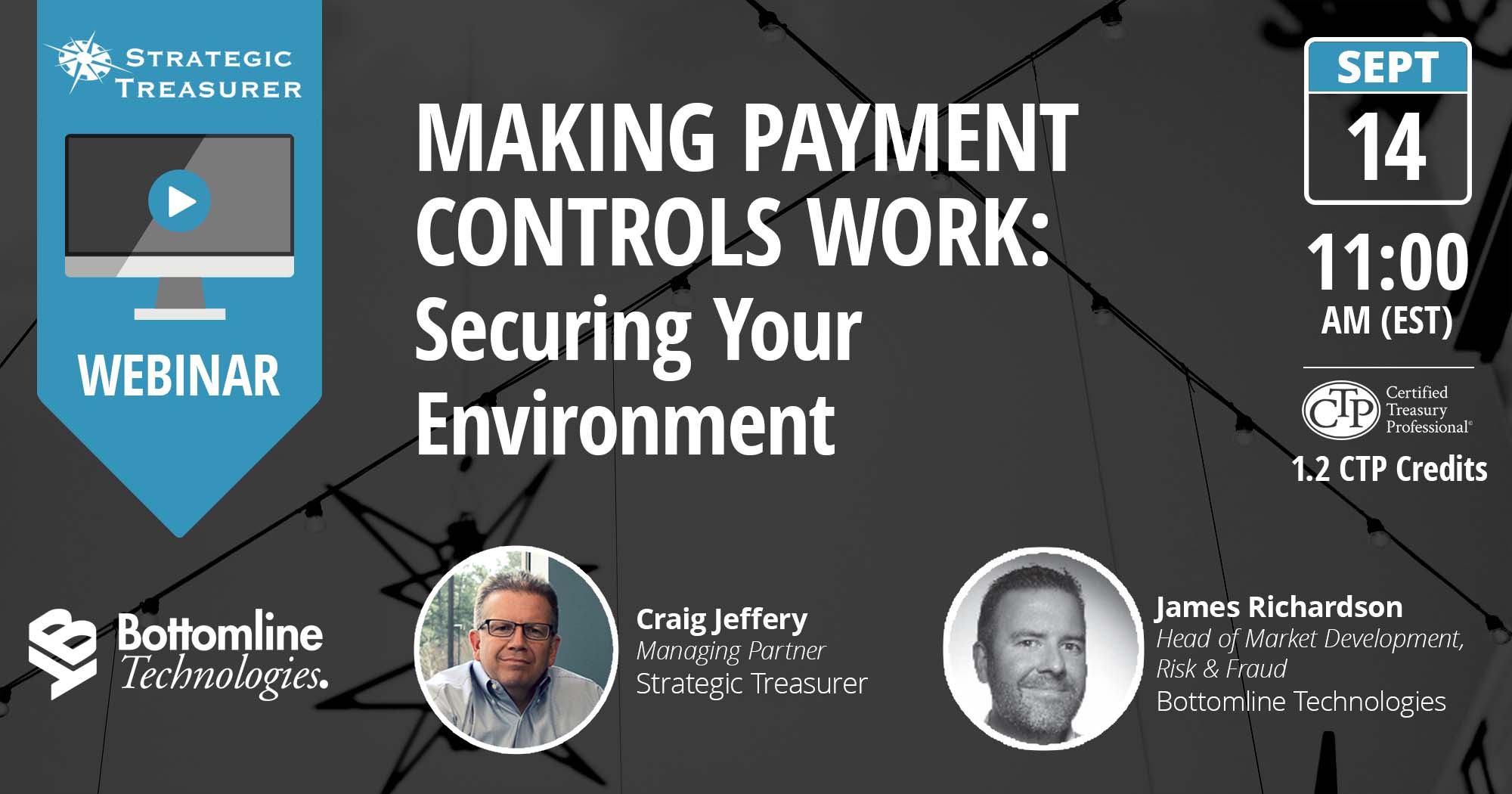 Making Payment Controls Work: Securing Your Environment [Webinar with Bottomline Technologies]
The compliance deadline for all users of SWIFT is upon us and most firms have work to do. December 2017 is closer than you think.
Part one of our series exploring the SWIFT Customer Security Programme (CSP) reviews the core structure of the control framework and dives into the key parts of the first objective which is to secure your environment. 
This session explored, expanded, and explained the practical side of ensuring compliance, and your ability to attest to these controls, of the following areas:
Restrict Internet Access

Protect Critical Systems from general IT environment

Reduce attack surface and vulnerabilities

Physically secure the environment. 
*Please note, at this time webinar replays are not eligible for CTP or FP&A re-certification credits.