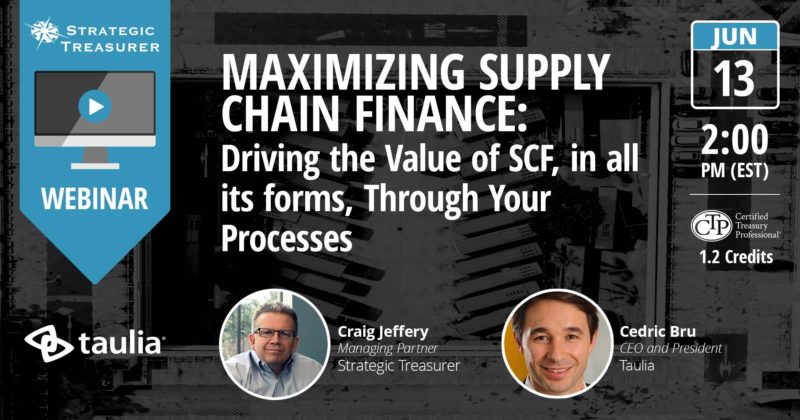 Maximizing Supply Chain Finance: Driving the Value of SCF, in all its forms, Through Your Processes [Webinar with Taulia]
Too often when looking at the financial supply chain, people obsess with a single element or requirement and ignore other components.
Given the current technological capabilities today with supply chain financing, it is imperative for treasury to optimize the entire process in order to maximize the value of SCF through all processes. As it has been said, optimizing part of the process sub-optimizes the whole. 
This presentation will provide perspective with some practical guidance on leveraging SCF in order to maximize the tangible value of the financial supply chain.
*Please note, at this time webinar replays are not eligible for CTP or FP&A re-certification credits.