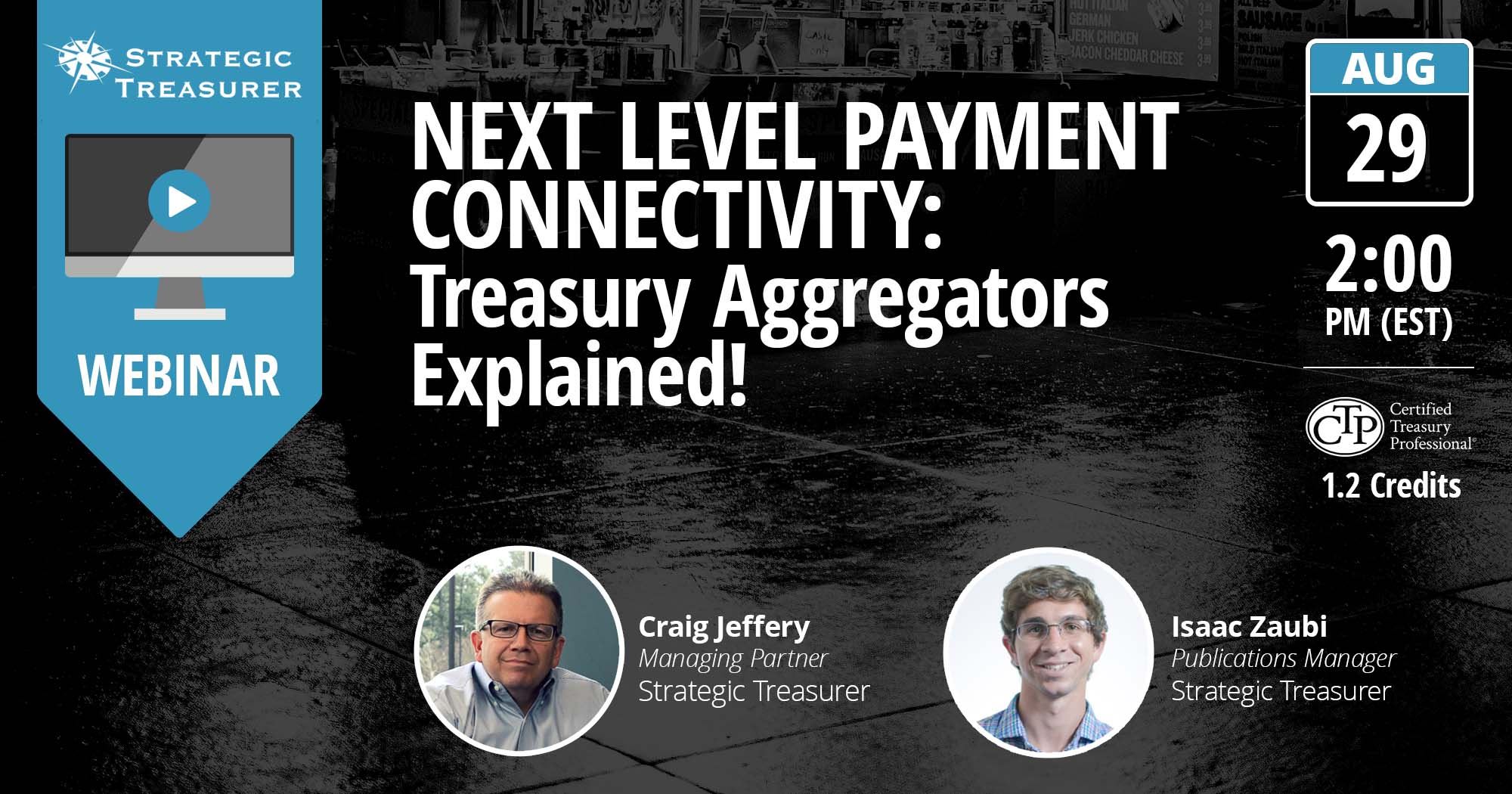 Next Level Payment Connectivity: Treasury Aggregators Explained [Quarterly Webinar]
Payment hubs, bank connectivity, and multi-bank reporting, oh my!
Economic globalization and technological advances allow today's organizations to conduct business with clients and partners across the world in near real-time. The pace of global web of connections continues to increase and places a strain on legacy connections for information and value exchange. All payment activities must be done in a secure fashion and in compliance with the various sanctions that exist worldwide. As if that wasn't enough payment formats and rules are changing to support new technologies and faster payment initiatives. This greatly increase the effort required to stay current and keep all of the underlying payment systems updated. These requirements has been the catalyst to form the treasury aggregation industry.

This webinar offers insight and analysis on the technology sector that Strategic Treasurer calls "Treasury Aggregators".
*Please note, at this time webinar replays are not eligible for CTP or FP&A re-certification credits.