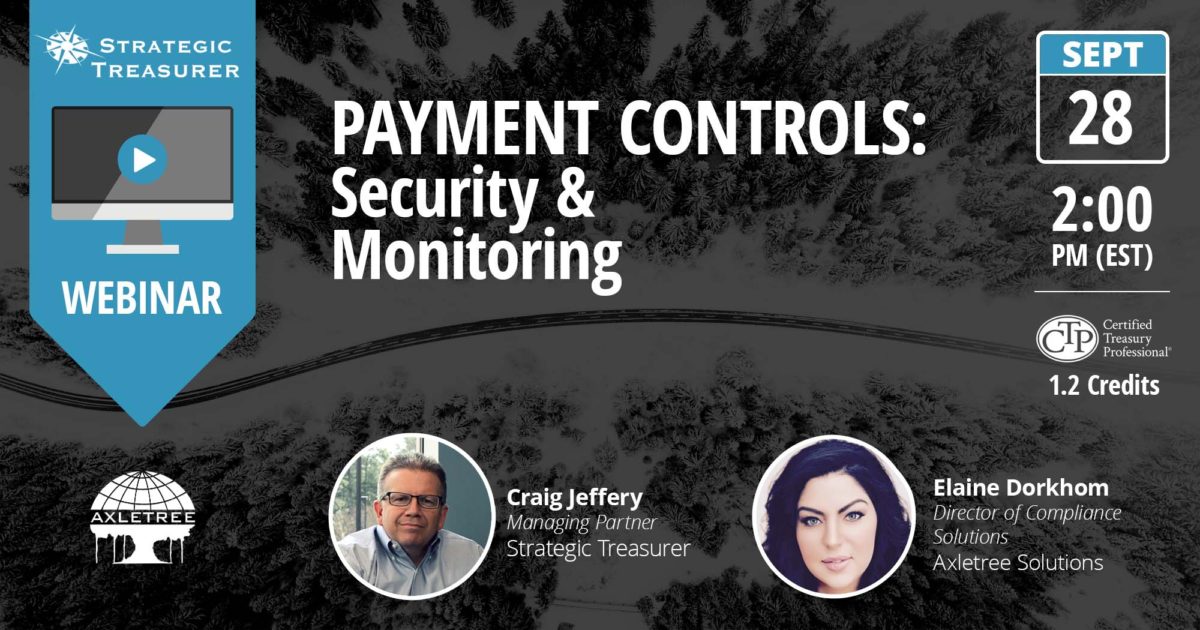 Payment Controls: Security & Monitoring [Webinar with Axletree]
Recent news and research has clearly shown that payment fraud has been a massive issue for corporations and banks. 
Payment security requires the foundation of a treasury security framework. It also requires quick and effective execution on key elements to protect your organization from theft and penalties. 
This session covered sanction management (ex. OFAC screening and related liabilities), controlling the payment process and some specific elements of the mandated SWIFT Customer Security Programme (CSP). View this webinar for an overview on payment security and the chance to ask questions about the variety of ways to better protect your organization's payments. 
*Please note, at this time webinar replays are not eligible for CTP or FP&A re-certification credits.