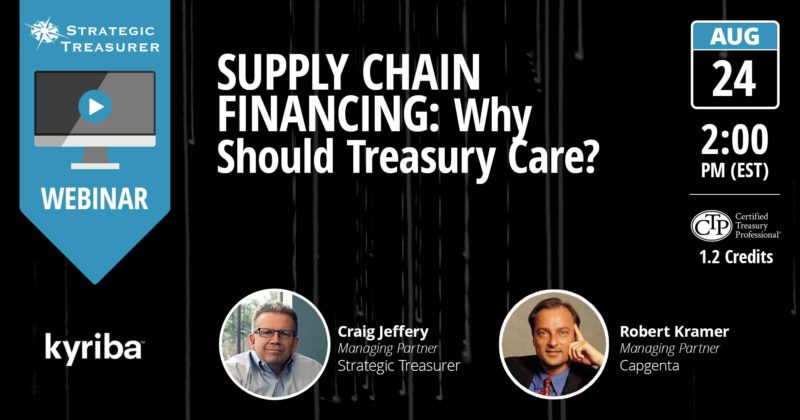 Supply Chain Financing: Why Should Treasury Care? [Webinar with Kyriba]
10 years ago, supply chain financing was considered a niche offering by many firms. Today, any organization serious about their working capital should be looking into the adoption of a supply chain finance program.
We continue to expect rapid growth of SCF solutions over the next three to five years… and possibly even beyond that. This growth has come about in the context of significant changes in the types of offerings provided by banks and technology vendors. These offerings have extended the value of SCF beyond simple process improvements or merely being an alternative method of accessing capital.
To learn more on how SCF programs are achieving greater acceptance and adoption across the business landscape and see why SCF matters to buyers, sellers, and treasurers, join us for our upcoming webinar.
*Please note, at this time webinar replays are not eligible for CTP or FP&A re-certification credits.