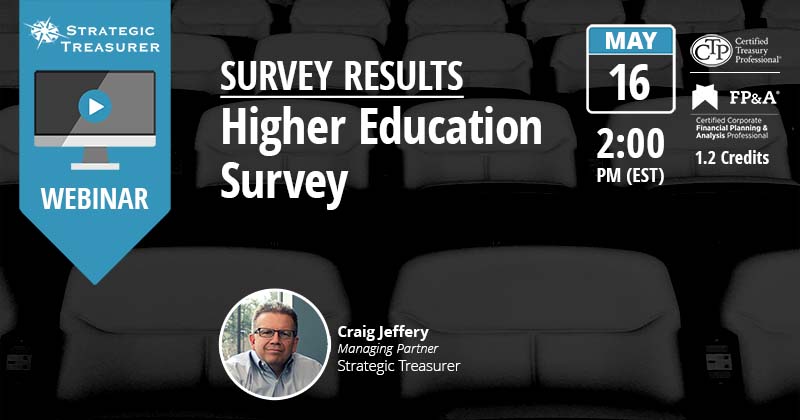 Survey Results: 2017 Higher Education [Webinar]
Not all treasury is the same… sometimes it requires a closer look. 
During this webinar, we will go over some of the major takeaways from one of our brand new surveys. Register today to join us on a deep dive into this specific industry within treasury. 
*Please note, at this time webinar replays are not eligible for CTP or FP&A re-certification credits.