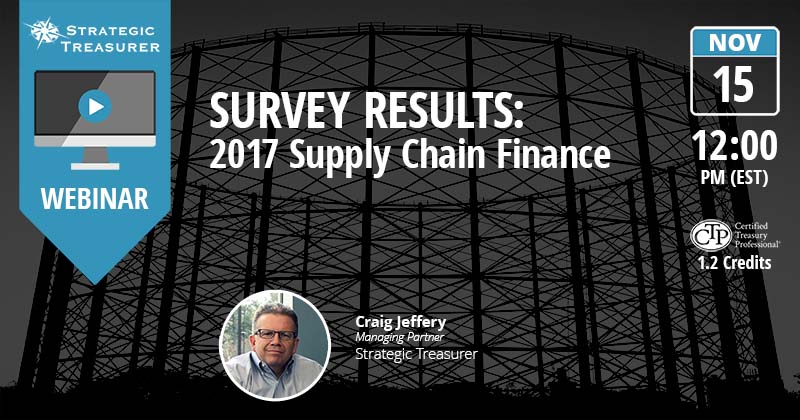 Survey Results: 2017 Supply Chain Finance Webinar
This short session covered the highlights of this Rapid Research survey and make this information relevant for you and your company.
This survey covered a range of financial supply chain activities related to both buyer and supplier operations. Primarily, this survey focused on the use of supply chain finance programs within the corporate realm and the relationships that buyers and suppliers maintain with one another through their interactions as part of the procure-to-pay cycle. The purpose of this survey was to uncover current industry trends related to supply chain finance and the practices employed by firms for ensuring the health and stability of their financial supply chains.
*Please note, at this time webinar replays are not eligible for CTP or FP&A re-certification credits.