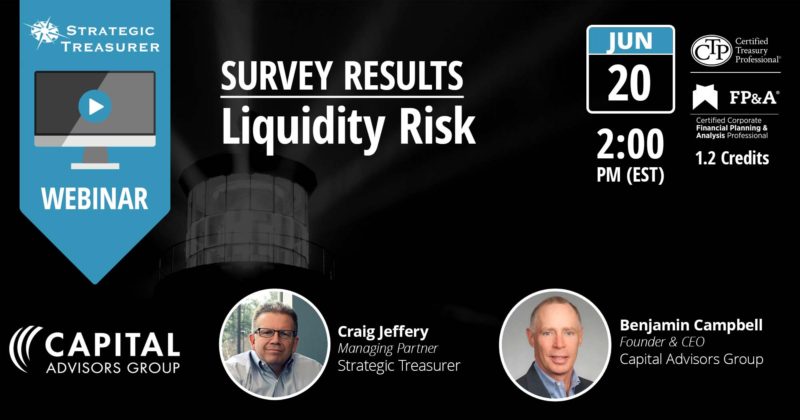 Survey Results: 2017 Liquidity Risk [Webinar with Capital Advisors Group]
During this webinar, we will go over some of the major takeaways from one of our oldest surveys. Because this was the 8th year the Liquidity Risk survey ran, we will be able to provide valuable year-over-year data.
*Please note, at this time webinar replays are not eligible for CTP or FP&A re-certification credits.