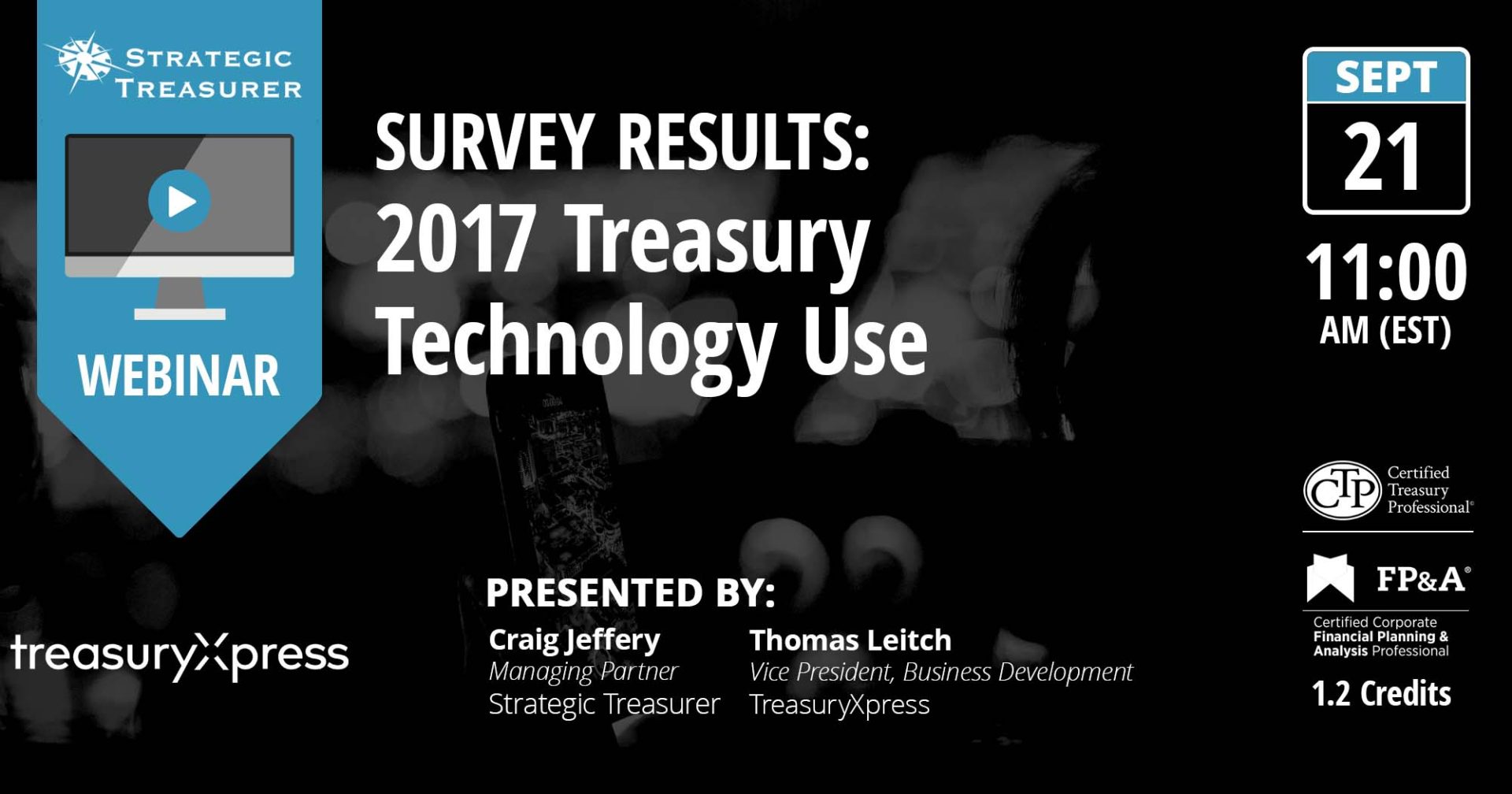 Survey Results: 2017 Treasury Technology Use [Webinar with TreasuryXpress]
This webinar will cover highlights from the 2017 Treasury Technology Use Survey underwritten by TreasuryXpress. We will cover current market awareness of treasury technology providers, the use of modules and functions of treasury management systems (TMS), and more!
*Please note, at this time webinar replays are not eligible for CTP or FP&A re-certification credits.