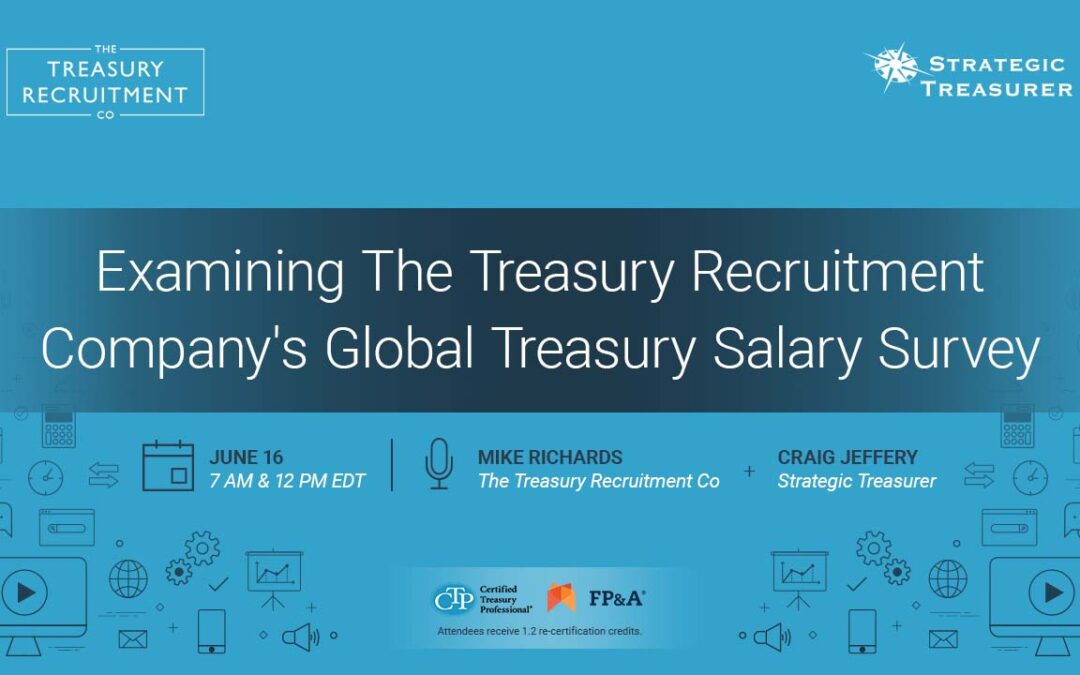 Ever since 2002, the Global Treasury Salary Survey has offered an accurate picture of salary ranges and market trends. That mission still exists today, but it has expanded to focus on the sentiments related to job satisfaction, overall fulfillment, and understanding "the why" behind these attitudes.
In this webinar, we will discuss the highlights of the most recent Global Treasury Salary Survey results. (For full results, consider participating in this ongoing survey at www.TreasurySalary.com. Updated results are released throughout the year.) Highlights covered in this session include the following:
-The rising number of new treasury opportunities.
-Where compensation levels are rising and where competition for positions is highest.
-The basic salary vs. all dimensions of compensation.
-What balance do treasury professionals seek in return to office vs. hybrid working arrangements?
-What other dimensions are key to employee happiness? What ranks highest? Is it being a good boss, doing work that matters, or having a friendly and supportive team?