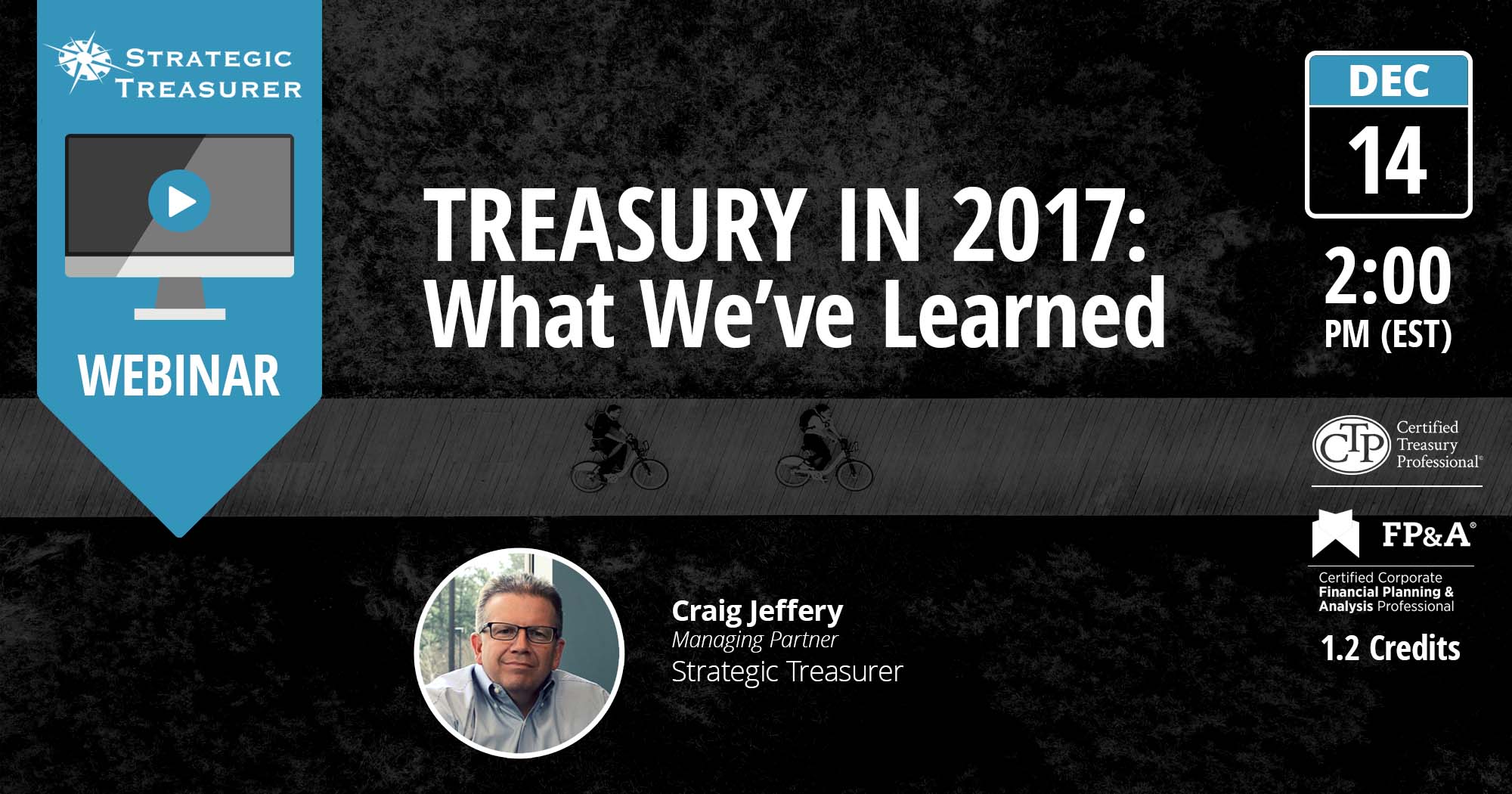 Treasury in 2017: What We've Learned [Quarterly Technology Webinar]
Take a look at Strategic Treasurer's last webinar of 2017! 
During this webinar, we took a look at some of the most important developments in treasury during 2017. Topics of discussion included the rise of fraud and introduction of new fraud schemes, major innovations in technology including blockchain and AI/ML, and key drivers and trends in treasury technology.
The discussion focused on how these developments are working to shape treasury's responsibilities, and also examined the shifting role of the treasurer as technology takes on greater importance within the business environment.  
*Please note, at this time webinar replays are not eligible for CTP or FP&A re-certification credits.