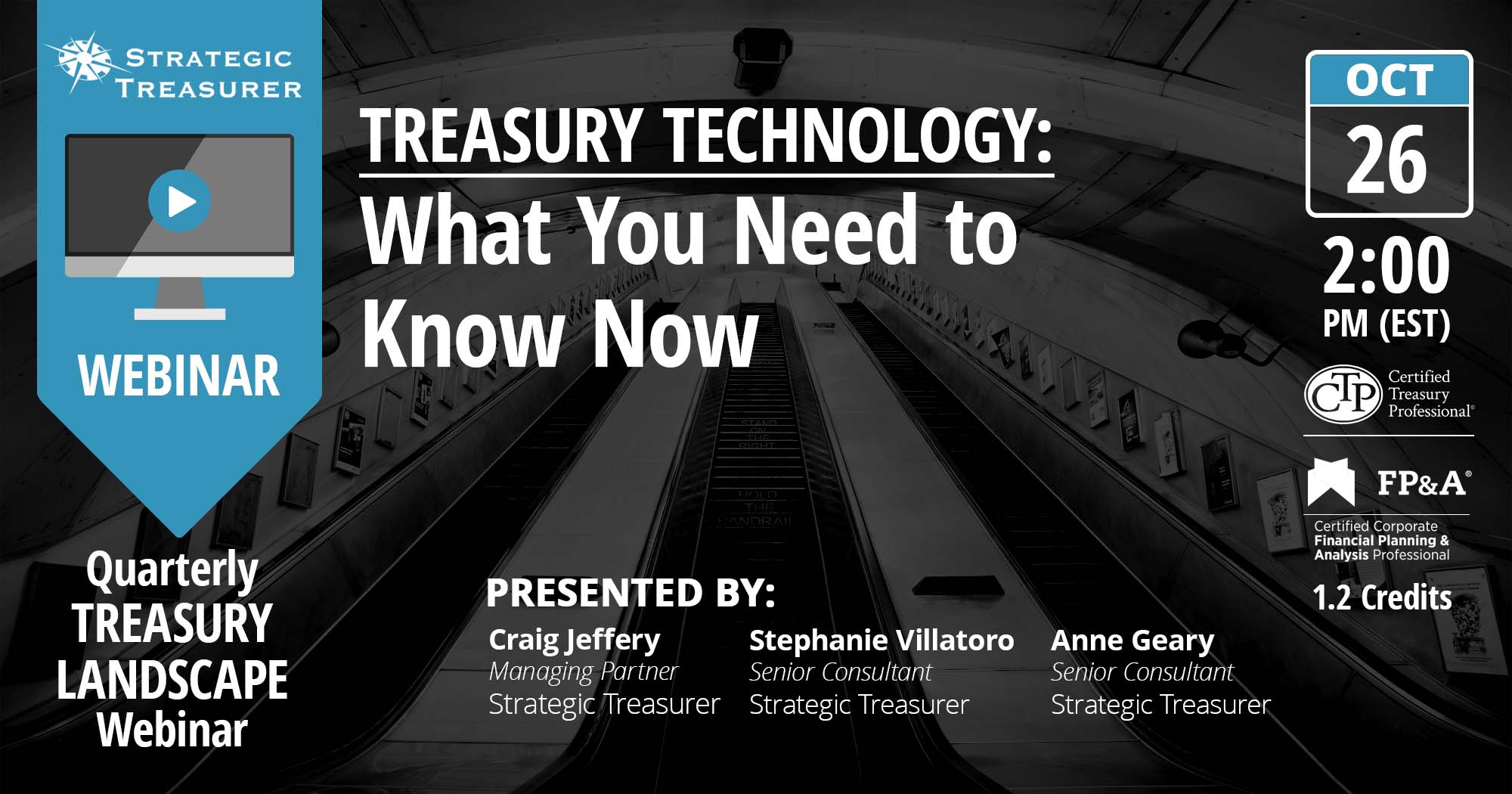 Treasury Technology: What You Need to Know Now [Quarterly Technology Webinar]
As both treasury and treasury technology are rapidly changing, this webinar will serve as a guide to get you up to speed on what you need to know.
This Quarterly Treasury Technology Landscape Webinar covered a variety of topics pertinent to treasury today. 
We reveled highlights from recent surveys with a focus on technology results as well as top takeaways from the 2017 AFP Conference. Additionally, we spotlighted the two recently released definitive guides on Treasury and Risk Management Systems and Treasury Aggregators. These Fintech Analyst Reports are published annually and were released at the 2017 Annual Financial Professionals conference.
Don't miss out on this highly informative webinar for a quick update on where treasury technology stands and where it's going!
*Please note, at this time webinar replays are not eligible for CTP or FP&A re-certification credits.