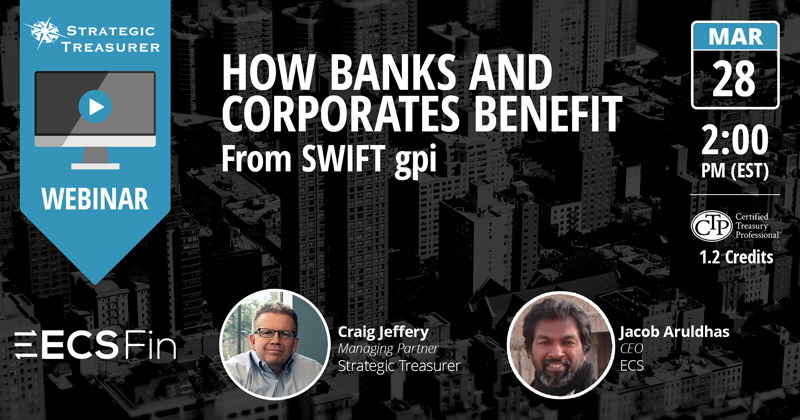 How Banks & Corporates Benefit from SWIFT gpi [Webinar with ECSFin]
Faster payments are happening all over the globe. In individual countries. In some regions. The promise of faster holds great significance. 
Better payments have seemed like the holy grail… just out of reach. SWIFT global payments innovation (gpi) addresses additional concerns beyond speed alone. This session will cover the most salient points about the SWIFT gpi service from both a corporate and a bank perspective. The webinar will also provide an update on various faster payment initiatives for context.
*Please note, at this time webinar replays are not eligible for CTP or FP&A re-certification credits.