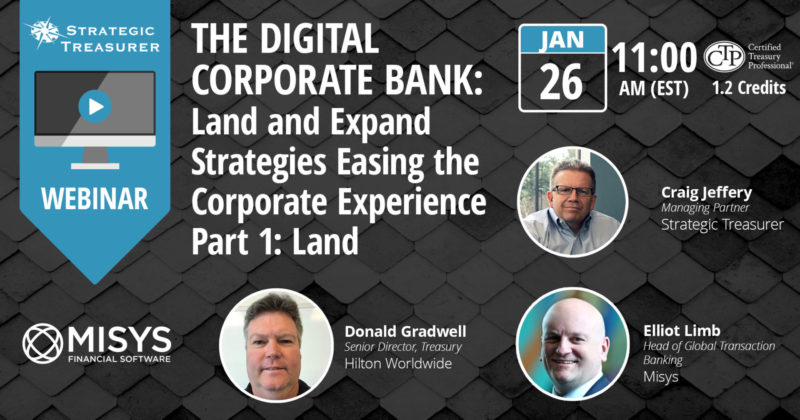 The Digital Corporate Bank: Land and Expand Strategies Easing the Corporate Experience – Part 1: Land [Webinar with Misys, now Finastra]
This session explores what corporates expect from their financial services providers, and how banks are moving to a more connected digital experience, beyond unified self-service channels, laying the digital baseline to optimize client service, maximize revenues and reduce costs.
The only way that corporate banks will stay relevant to the corporate treasurer is through swift and aggressive adaptation of their operating models. The battle for market share has historically centered on the digital experience. While 82% of corporates (BCG survey) said that they want a better user experience with their on-line banking solution, there is a realization that foundational transformation must underpin the next generation corporate bank. Digitization creates a path for the entire customer journey, not just the service channel. Only 20% of commercial banks state they have an enterprise wide digital strategy in place.
*Please note, at this time webinar replays are not eligible for CTP or FP&A re-certification credits.