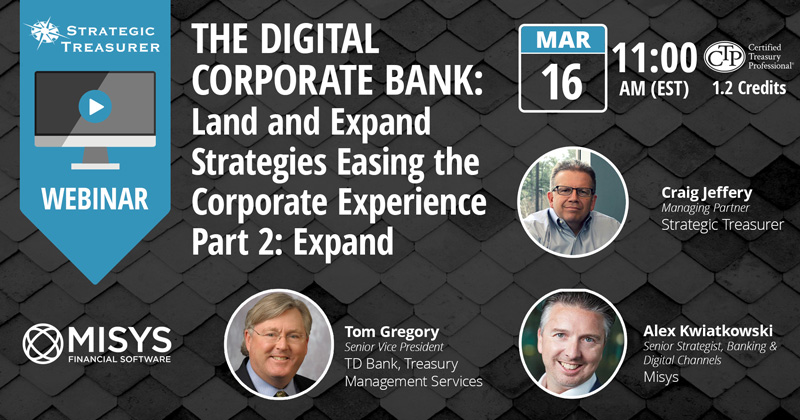 The Digital Corporate Bank: Land and Expand Strategies Easing the Corporate Experience – Part 2: Expand [Webinar with Misys, now Finastra]
From digital foundations come powerful opportunities.
With connected corporate banking comes a single customer view, the ability to provide innovative products that embed into corporate workflows, and more seamless on-boarding experiences across the spectrum of a corporate treasurers' financial needs.
By enabling relationship managers with data driven insights, banks can add value through deep international advisory services and provide additional solutions to bridge the gap between corporate operations and finance. Corporate clients want an easy life. By cementing the position as a technology enabled, trusted advisor that can provide agile pricing and solutions, banks and their clients will reap the revenue benefits, mitigate operating risks and reduce costs in parallel.
The biggest question is: where does the journey start?
*Please note, at this time webinar replays are not eligible for CTP or FP&A re-certification credits.