Join Craig Jeffery of Strategic Treasurer and Kelvin McWilliams of Kyriba for a webinar on insights and tips for bursars and higher education treasury practitioners from the 2020 Higher Education survey results.
Higher Education: 2020 Survey Results Webinar
Date:     Thursday, July 23, 2020
Time:    11:00 AM-12:00 PM EDT
Where:  This is an online event.

Treasury professionals in higher education face different challenges in the workplace. We want to provide insights into these unique views. The 2020 Higher Education survey and the results focus on banking services, student enrollment and regulatory changes, fraud management, and portals, purchasing cards, and refunds.
In this webinar, Craig Jeffery of Strategic Treasurer and Kelvin McWilliams of Kyriba will use the results to show how the higher education industry differs from other industries and provide some insight and tips for bursars and higher education treasury practitioners.
While this webinar is targeted for those in the higher education industry, it is open to anyone who is interested in trends in the higher education industry.
Download the webinar deck here:
You may also be interested in: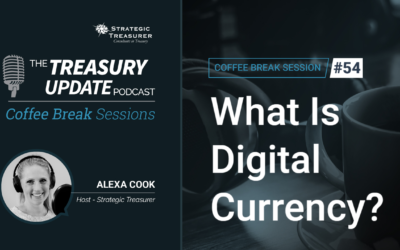 What is digital currency? Coffee Break Session Host Alexa Cook catches up with Strategic Treasurer's Managing Partner, Craig Jeffery, to discuss what digital currency is, how it is being used, and some examples of digital currency. Listen in and learn a little bit about digital currency.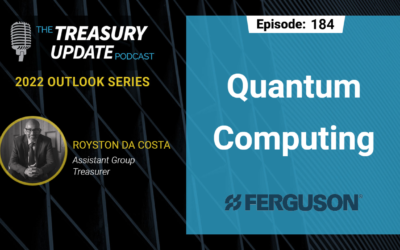 On this episode of the 2022 Outlook series, Host Craig Jeffery joins Royston Da Costa, Assistant Group Treasurer at Ferguson plc, to discuss the outlook of quantum computing. They explore this developing technology, discuss how it's relevant to finance and treasury, reveal which companies are using it now and its impact on cybersecurity. Listen in to the conversation to find out more.
Treasury is responsible for several crucial areas of finance including liquidity management. Managing liquidity requires clear visibility to all cash regardless of its location or currency (bank, country, currency, entity). This visibility can no longer be limited to a single point in time. Liquidity management has a time domain and is commonly addressed through the short-term cash forecast or liquidity forecast. From APIs to machine learning (ML), newer technologies are being deployed that help leading organizations achieve the global visibility their companies require. This session will look at the progress of firms in their quest to achieve global visibility for their position and forecast and will further examine how automation must be leveraged for these tasks for all but the simplest of organizations.