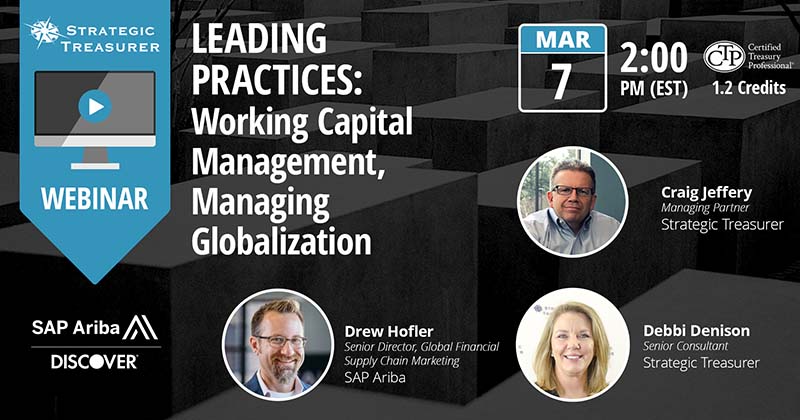 Leading Practices: Working Capital Management, Managing Globalization [Webinar with SAP Ariba & Discover]
Please join us as we discuss key parts of the global financial environment, explore critical challenges and examine various leading practices that will help organizations like yours achieve success.
Treasury must deliver the required financial results in an environment of ongoing significant change. Globalization of the supply chain and financial supply chain creates opportunities and challenges as organizations seek to optimize their working capital while managing the attendant risks. This requires organizational alignment between the Treasurer, CFO and CPO. What should Treasurers be thinking about? What are the key areas their team should focus on to leverage and control the financial supply chain?
*Please note, at this time webinar replays are not eligible for CTP or FP&A re-certification credits.