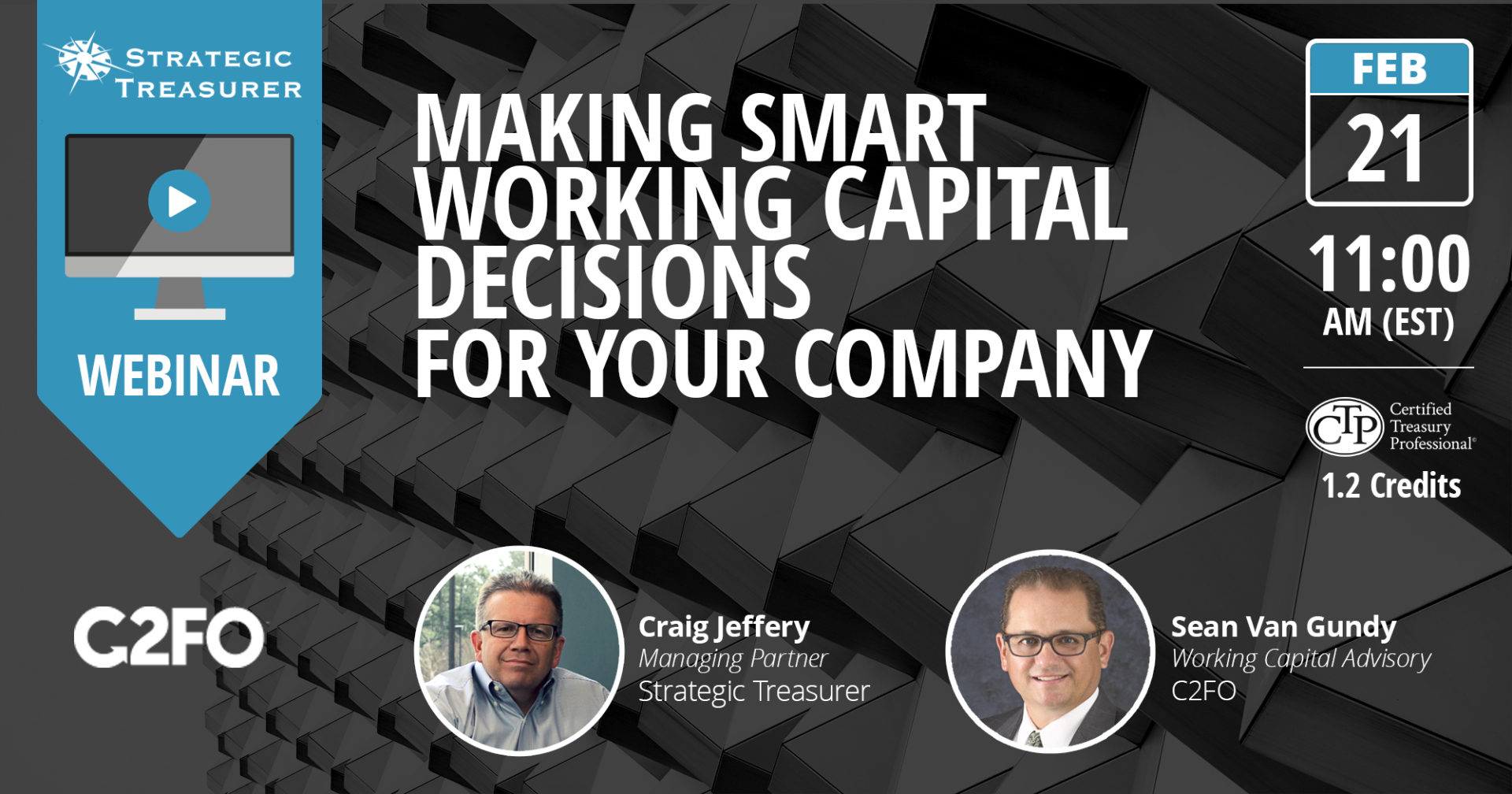 Making Smart Working Capital Decisions For Your Company [Webinar with C2FO]
Working Capital is not a new thought process, but it has recently become more popular. This session will cover how make the best working capital decisions for your company.
Join us as we discuss what working capital is and why it's important. From there, we will go over the different financing options for impacting working capital. Lastly, we will share some actions items on how to determine the right mix for you and your team.
*Please note, at this time webinar replays are not eligible for CTP or FP&A re-certification credits.